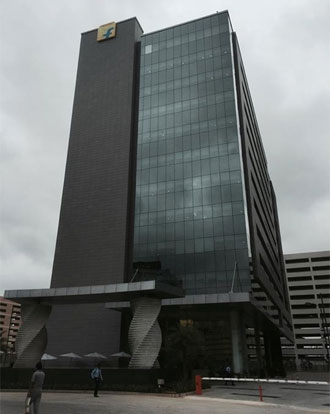 Flipkart buying online fashion retailer Jabong has been deciphered in myriad ways by the two companies' rivals and industry experts. While some describe it as a development that will determine the winners and losers in the fashion e-tail space, one of the largest and fastest growing segments within the e-commerce industry, others see it as an opportunity missed by traditional players such as the Reliance Group, Aditya Birla group and the Tata group that have established offline fashion retail businesses. A large section of observers also sees this deal as the beginning of consolidation in the online fashion space.
"Fashion, especially women's category, is a top vertical in e-commerce business in terms of transaction volume and growth potential. It is also one of the most competitive due to the presence of lots of brands and manufacturers," says Sandy Shen, research director at technology research and advisory company Gartner. "The acquisition of fashion platforms (first Myntra and now, Jabong) is a move on the part of Flipkart to not only further penetrate into the red-hot category but also maintain its leadership position in the market and keep Amazon at bay," she adds.
India's online fashion business is slated to grow to $35 billion by 2020, according to a report by Google. The report says fashion will grow to be the largest category ahead of consumer electronics, accounting for 35% of the total online spending by 2020.
In this context, the acquisition of Jabong by Flipkart, which earlier had scooped up Myntra, will help it take a lead over rivals such as Amazon that are snapping at its heels. "This is not a strategic acquisition but a tactical one to ensure competitors cannot enter fashion vertical," says Manoj Gupta, co-founder of ethnic wear marketplace Craftsvilla.
Some industry players also see the $70 million acquisition of Jabong as the beginning of consolidation in the growing online fashion space, which, currently has several platforms vying for a share of customers' wallet. These include horizontal platforms such as Amazon and Snapdeal as well as vertical players such as Limeroad, Voonik, and traditional retail operators such as Aditya Birla Group's Abof, Tata Group's Cliq, and Reliance Industries' Ajio, among others.
"We expect major players to keep acquiring niche and smaller players to expand into more product categories, demographics and geographies, and add new functionalities to their offerings," says Shen.
Sujayath Ali, founder of fashion marketplace Voonik, sees the development as a lost opportunity for traditional retailers. "It's an opportunity lost for the likes of Birla, Reliance and Tata. They could have got it (Jabong) cheaper and hit the e-commerce ground running," says Ali, adding that even as its unit economics is not so good, "Jabong as a brand has a good recall and is associated with good customer experience."
Jabong and Myntra's rival StalkBuyLove founder Tushar Ahluwalia says the deal underscores the importance of profitability in India. According to him, the message that goes out to entrepreneurs from the development is that they need to build businesses that have robust bottom-line. "Profits in India are strategically more important than profits in the west," he says, adding that "In order to avoid falling into a discounting-growth-valuation trap, it is important that you solve meaningful problems that money can't buy."
Like this report? Sign up for our daily newsletter to get our top reports.
---