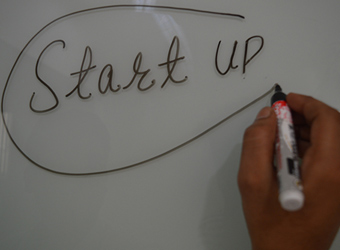 As startup funding gains ground in India, a new set of investors has begun taking bets on new ideas and enterprises. These are not seasoned investors with years of experience behind them like family offices, Angel or seed fund investors or venture capital firms. On the contrary, these are the young children of old and established business leaders in the country with enough exposure to business practices and culture and enthusiasm to back new and interesting business ideas in alignment with their own entrepreneurial vision.
Sasha Mirchandani, son of Onida Group founder Gulu Mirchandani, Amit and Arihant Patni sons of Gajendra Patni, the eldest of the three Patni brothers who founded Patni Computers, and Siddharth Parekh, son of HDFC Bank chairman Deepak Parekh, are among the many young scions who are either investing directly or have floated their own funds to route their investment into startups.
Joining the young gang of investors is Ananya Birla, the 21-year old daughter of Aditya Birla Group chairman Kumar Mangalam Birla. Ananya is an entrepreneur in her own right. She runs a rural micro-finance institution Svatantra Microfin and told VCCircle in a recent interaction that "Startups are something I believe in." She said she is open to investing if "there is an idea that can be impactful, profitable and sustainable at the same time".
Speaking about the changing profile of traditional investors, Apoorv Ranjan Sharma, co-founder of early stage investing firm Venture Catalysts, said: "Hailing from long-established business families traditionally operating in sectors such as retail, textile and real-estate, these young, passionate professionals are funding upcoming ventures operating in their business domains."
Sharma added: "Such deals are often mutually beneficial to both parties involved—while startups gain funds and industry insights from leaders in the sector they are operating in, investors benefit from the development of newer technologies that can help optimise and streamline the operations of their family business."
Techcirlce.in looks at five young scions who are actively investing in startups.
1. Sasha Mirchandani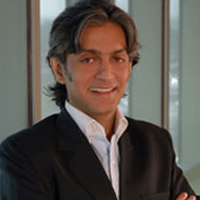 Son of Onida Group founder and chairman Gulu Mirchandani, Sasha seems to have chosen investing as his prime vocation. Though he began his professional journey at Onida and later worked with organisations such as Imericus Technologies and Blue Run Ventures, he later founded Mumbai Angels, a network for investors looking to fund startups. A BBA from Strayer University and alumnus of IIM Ahmedabad, Mirchandani also founded seed stage investment firm Kae Capital, which raised $30 million as part of its second fund in February this year.
Investments: ListUP (a peer-to-peer social buying and selling community for second hand goods), Sendd (a Mumbai-based on-demand courier startup company), FRSH (food tech startup), 1mg (online pharmacy), TrueBil (market place for pre-owned cars).
2. Amit and Arihant Patni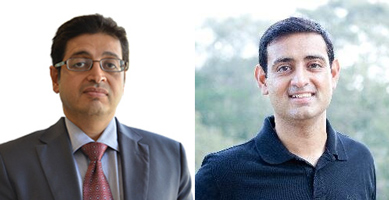 Sons of Gajendra Patni, the eldest of the three Patni brothers who founded Patni Computers and later sold it to iGate Technologies, Amit and Arihant have made close to 50 Angel investments so far. In April this year, the brothers backed early stage fund Ideaspring Capital, floated by Angel investors Naganand Doraswamy and Prashant Deshpande. With a targeted corpus of $19 million, Ideaspring Capital is looking at startups in verticals such as machine learning and deep learning, computer vision and image processing, Big Data analytics, Internet of Things, augmented and virtual reality. "Our background is from the IT services side so we look at tech companies that are capital efficient and where we can add value. From an Angel investment side, we are more flexible as the cheques are smaller, and I do it to encourage disruptive companies," said Arihant, who is an MBA from Babson Graduate School and also has a B.Tech from University of Pennsylvania. His brother Amit is an alumnus of Babson Graduate School, too. Investments:
Amit – YourNextLeap (virtual career counsellor), FindUrClass (an online discovery platform that helps students find extra-curricular and hobby classes) and Grameen Capital (financial advisory firm) Arihant: BHIVE Workspace (offers range of office infratstructure services), AdStringO (mobile compression software maker) and Qustn Technologies (talent management solutions provider).
3. Siddharth Parekh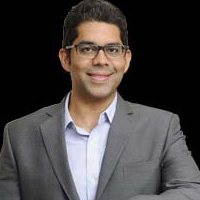 The younger son of HDFC Bank chairman Deepak Parekh, Siddharth is a senior partner at private equity firm Paragon Partners. Before launching the fund, Siddharth was an investment analyst with private equity company Actis. A management graduate from Columbia Business School, Siddharth says: "I have made a few Angel investments in the fin-tech space in the past but am now focused on investing from my private equity fund Paragon Partners" Siddharth's older brother Aditya Parekh is founder of PE firm Faering Capital.
Investments: IndiaLends (credit underwriting and analytics firm) and CreditVidya (fintech company). These do not include the investments he's made through Paragon.
4. Apurva Salarpuria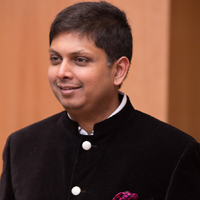 The heir to the Kolkata-based Salapuria Sattva real estate group, Apurva is one of the co-founders of Calcutta Angels, a sector-agnostic Angel network. A chartered accountant by training, Apurva is already a seasoned investor. He took to investing eight years ago and his first investment was in QSR chain Mast Kalandar. "That's when I got interested in Angel investing. Young companies take disproportionate risks with a certain energy," he said. Speaking about his investment strategy, Apurva said: "Being a large consumer economy, we still have few local brands which is why I prefer backing Indian brands. "He has invested in 15-16 companies so far.
Investments: Design Cafe (architecture and interior design firm), MintM (in-store digital marketing company), DropKaffe (hyperlocal startup), Bonhomia (Indian origin tea and gourmet coffee company), Mast Kalandar (QSR restaurant)
5. Raghav Kanoria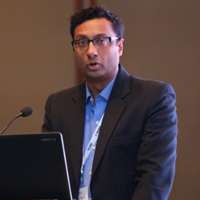 Raghav Kanoria is son of Neeraj Kanoria, belonging to the Kanoria industrial family, which has interests in jute/tea/manufacturing industries. Before he set out on his investing journey, he worked with various enterprises such as Ambuja Realty Development Ltd, Bennett Coelman's Brand Capital and Srei Venture Capital. An MBA from Leeds University, Kanoria has, in the past, led initiatives to raise a real estate fund ($250 million) and has evaluated more than 400 business ideas while investing in 10 companies. "I look at tech-enabled companies for investment, although I am not looking at hardcore technology businesses or completely non-tech businesses," he says.
Investments: iKure Techsoft (a rural healthcare venture), Catapooolt (crowdfunding and community engagement platform), Klip.in (online fashion and lifestyle platform) and others by Calcutta Angel
Like this report? Sign up for our daily newsletter to get our top reports.
---