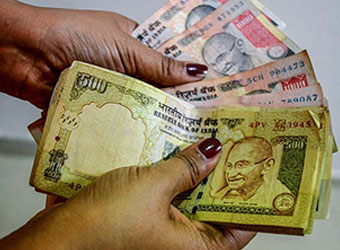 Mumbai-based MyAashiana Management Services Pvt. Ltd, which operates Zipgrid, a platform providing technology-led services to housing and commercial communities, has raised around $200,000 (over Rs 1.3 crore) in funding through crowdfunding platform 1Crowd.
The company will use the funding to expand its footprint, strengthen technology and enhance operations, it said in a statement.
"Around 72% of consuming households in India reside in top 49 urban agglomerations and two-thirds of these households are part of organised housing communities. We are preparing ourselves to take on the untapped opportunity of collective consumption at the gates of these communities by creating value for stakeholders," said Kunal Gupta, co-founder, Zipgrid.
Zipgrid was co-founded by Jaydip Popat (formerly with Firstsource Solutions) and Gupta (formerly with Mapletree Investments). It has a presence in Mumbai and Ahmedabad and claims to serve over 70 housing communities.
It offers services including accounting, finance, compliance and control management solutions.
1Crowd, owned by Zeva Capsol Pvt. Ltd, was launched last year in September. It has about 250 investors and more than 30 mentors on its platform. It was founded in September 2015 by four former bank executives Anil Gudibande, Anup Kuruvilla, Amit Ratanpal and Natasha Kothari.
In March 2016, Advertising-technology startup Proximit Media India Pvt. Ltd raised $150,000 (Rs 1 crore) in early-stage funding through 1Crowd.
Like this report? Sign up for our daily newsletter to get our top reports.
---