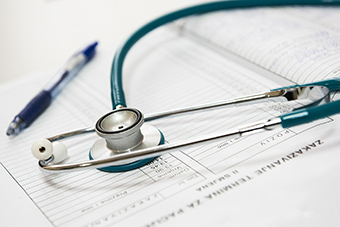 IIM Ahmedabad's incubator-cum-investor, Centre for Innovation Incubation and Entrepreneurship (CIIE), has invested undisclosed amounts in dental care startup Mobident and Zeolr, an Internet of Things-based healthcare venture.
Mobident, owned and operated by Doux Dentistry Pvt. Ltd, attempts to make dental care inexpensive and tags itself as India's first portable dental clinic chain as it delivers its services at customer's doorsteps, CIIE said in a statement.
Founded by dentist Dr. Devaiah and serial entrepreneur Vivek Madappa, Mobident operates in Bengaluru, Pune, Mysore and Ahmedabad. The company operates on an asset-light model that it aclls 'dental clinic in a suitcase'. It claims that this model addresses the core challenges of the dental care industry such as user experience and high cost of dental services and that it costs just a tenth of setting up a new clinic.
Zeolr, run by Zeolr Technologies Pvt. Ltd, develops solutions to help patients better manage chronic diseases and provides information to physicians for regular supervision. The startup was founded by Roshit Gopinath and Ajay kumar Saini, both of whom had worked with TechnoPlanet Labs before launching Zeolr.
Zeolr's flagship product, RespirON, helps patients with asthma and chronic obstructive pulmonary disease as well as their physicians come up with the best plan to manage their conditions. It is a three-tier system that includes a device and a smartphone application connected to the cloud server that helps patients and physicians monitor and manage their condition.
CIIE is the technology business incubator at IIM Ahmedabad. Since 2009, CIIE has made nearly 90 investments and has mentored about 2,000 startups through the MentorEdge network.
Healthcare is one of CIIE's focus areas with nine startups across medical devices, e-Health, health-education and home care in its portfolio.
CIIE's most recent investment was in Ahmedabad-based WIMWI Foods Pvt. Ltd, which supplies food ingredients and snacks.
Like this report? Sign up for our daily newsletter to get our top reports.
---