Ola shuts TaxiForSure unit, lays off up to 1,000 people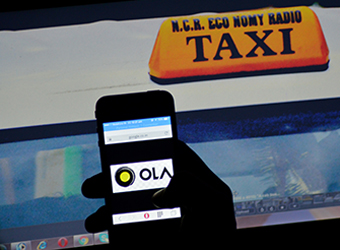 Cab-hailing company Ola has shut its TaxiForSure unit and is laying off as many as 1,000 employees, as the SoftBank Group Corp-backed firm tightens its belt to take on US-based rival Uber.
According to at least half-a-dozen people with the direct knowledge of the development, about 90% of the staff being laid off from TaxiForSure works in the company's call centres, driver relations and business development units. The employees that are being retrenched are located across a dozen cities and are being given three months' salary as compensation, said the people mentioned above. These include current and former employees of the cab hailing company.
Two of the people said Ola shut down TaxiForSure on 30 July. All six declined to be named.
A spokesperson for ANI Technologies Pvt. Ltd, which runs Ola, said TaxiForSure has been "integrated" onto the Ola platform with the launch of Ola Micro, the company's low-cost offering.
"In the course of the integration, we have absorbed as many TFS employees for open roles in Ola to support our growth. For positions that cease to exist as a result of this transition, we are offering enhanced severance benefits and outplacement services to help affected employees pursue new career opportunities," the spokesperson said.
Ola had acquired smaller rival TaxiForSure for $200 million in early 2015 to strengthen its position against Uber Technologies Inc.
After the acquisition, Ola had centralized TaxiForSure's operations to three major cities–Mumbai, Bengaluru and Delhi–and eight smaller cities. The company kept around 250 employees each in the three metros and around 30 each in the eight other cities.
Overall, the estimated number of employees in TaxiForSure was 1,300 including employees on corporate functions. Of these, around 250 employees in the lower to middle level are being retained, the people cited above said.
Ola had integrated the tech teams and human resource divisions of both the companies over a period of time while keeping call centres and driver relations separate. The people who are being fired include mid-level managers hired from premium business schools, the people cited above said.

Battle with Uber
The layoff and shutdown comes at a time when Ola is locked in a bruising battle with Uber that involved public spats and legal wrangling. It is also dealing with adverse regulatory environment in various states that affect its operations.
The company has been trying for a large fundraise for quite some time. Ola has so far raised around $1.2 billion from investors including Japan's SoftBank Group Corp. The taxi-hailing firm was valued around $5 billion at the time of its last fundraising.

Uber, on the other hand, has more room to focus on India now after it exited China by selling its local operations to Didi Chuxing earlier this month.
Although Ola had initially planned to retain TaxiForSure as a separate brand, resource crunch seems to have forced the company to wind down the unit. The people cited above said that drivers on TaxiForSure have been moved to the Ola platform. The company has also been prompting TaxiForSure users to migrate to the Ola app in recent months.
Ola joins a growing number of Indian consumer Internet startups which rapidly expanded, launched multiple streams of business, hired expensive executives and attracted users with huge discounts over the past couple of years but started scaling back and firing people from the second half of last year.

The trend of trimming the workforce to streamline business has now caught up with well-funded Internet unicorns, or companies valued more than $1 billion, such as Flipkart and Ola. Flipkart is laying off an estimated 700 employees.
*This article has been updated to include comments from an Ola spokesperson.
Like this report? Sign up for our daily newsletter to get our top reports.

---