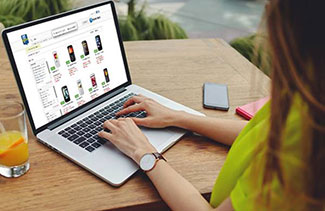 A failure to bring in fresh funds that led to the suspension of operations and job cuts at AskMe Group, incorporated as Getit Infoservices Pvt. Ltd, has resulted in a public display of acrimony between Malaysian investor Astro Group and the Indian company's management.
Astro Group said it plans to appoint a forensic auditor to review AskMe's books as the firm that runs a host of Internet properties did not turn profitable despite nearly $300 million investment since 2010. The management of AskMe, which runs several listing and e-commerce ventures, reacted sharply, accusing Astro of conducting illegal activities and fleeing the country without paying the closure costs, which it says will be around $76 million.
The development comes at a time when Astro Group founder T Ananda Krishnan and some of his colleagues are facing legal troubles in India for transactions related to the acquisition of mobile-phone operator Aircel and the group's investment in broadcaster Sun Direct and Red FM. This has led to the group deciding to exit from its various investments in India.
Meanwhile, several media reports suggest around 4,000 employees have been fired and operations shut down at AskMe Group firms—the listing services site AskMe.com, hyperlocal horizontal marketplace Askmebazaar.com, grocery e-tailer Askmegrocery.com and online furniture seller Mebelkart.
VCCircle had reported in June that Astro Group had been looking to exit AskMe and that the management was trying to raise $200 million in funding. In recent weeks, AskMe's fate became uncertain with no new investors coming on board and Astro declining the management buyout offer.
The differences between AskMe's management, led by executive chairman and co-founder Sanjiv Gupta, who was formerly Coca-Cola India head, and Astro Group reached a flashpoint with the latter threatening a forensic audit.
Astro said in a statement that Getit has not been able to make its business profitable and sustainable despite huge investments by Astro Entertainment Networks Ltd (AENL). "An independent review by advisors has concluded that there is little prospect for turnaround and the business is insolvent. AENL intends to appoint a forensic auditor to review Getit's books and will take appropriate steps based on the results of that audit," it said.
Astro also said that, contrary to recent media reports, it has always been "a responsible and patient investor in Getit" and that it made every effort possible to support the business even as other investors withdrew. "AENL will continue to act responsibly and in accordance with Indian laws over this matter," it said.
AskMe issued an equally strong statement. It said that Astro, which owns 99% of AskMe through various shell companies, was trying to flee the country without paying employees, vendors and statutory authorities. The company said that Indian investigating authorities had also filed charges for fraud and arm-twisting against Astro in the 2G case, which refers to a spectrum allotment scandal that roiled India's telecom industry a few years ago.
"They [Astro] have been harassing and intimidating and threatening top employees to aid in their illegal acts which they [AskMe employees] have resisted and resigned," AskMe said in the statement.
AskMe also said that its employees have given a management buyout offer (MBO) to save the company and various new options "which Astro is trying to block and place totally unreasonable demands from the management and their new backers".
"Why is Astro blocking it? Is it because they are fleeing the country and don't want to pay closure costs? They are already absconders in the 2G case," AskMe said. "We request Indian authorities to ask Astro to pay their dues as per written commitments and let the MBO happen for the future of the company," it added.
On Astro's plans for a forensic audit of AskMe's books, the company said that AskMe has had an audit committee for the past two years and that all three members of the panel were Astro's nominees. The panel's chairman was Khadar Merican, who resigned last month, AskMe said.
"If Astro claims that there is a need for forensic audit at this stage, it is Astro and it is said nominees who should be held responsible," the company said.
An AskMe spokesperson did not respond to a query on the illegal activities that the company alleged Astro had asked its top employees to perform.
Like this report? Sign up for our daily newsletter to get our top reports.
---