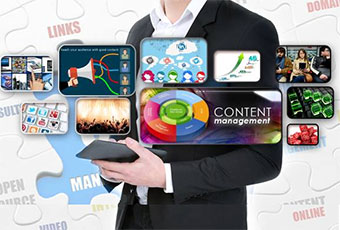 Bangalore-based digital media and content services company Trivone Digital Services Pvt. Ltd has enacted another round of layoffs, the third since it raised Series A funding from Accel Partners, which would effectively halve the size of its Bangalore operations.
Trivone management, on Tuesday, informed its Bangalore team of nearly 20 people that the company is once again forced to take a relook at its business strategies and that the end of this month would be the last working day for nearly half of its existing team.
Trivone has not renewed the rental contract for its existing office space which ends on 31 August and the retained employees have been asked to work from their homes for the next two months. The company is likely to completely shut its Bangalore operations after two months if it fails to figure out a way to improve revenues, a person privy to the development told TechCircle.in.
"We are not surprised; we saw it coming. When the company decided not to renew the building contract, employees were alarmed. Delay in giving away salary was an unresolved issue for a long time," said one of the employees at Trivone.
While the company has been trimming down its Bangalore operations since the first round of massive firing in 2014, it has gradually been strengthening its Delhi operations where it employees around 40 people currently. The Mumbai office houses around 25 people.
Responding to an email query, Trivone CEO L Subramanyan said, "All that we have done is align people to specific projects and reduce some of the bench and infrastructure staff in Bangalore. In fact …we found ourselves growing in newer geographies and decided to spread the resources across the geographies rather than concentrating them in Bangalore."
"We grew rapidly after Series A and acquired many assets. It was time to rationalise and concentrate in a few core areas," he said.
He, however, said there is no plan to shut down the firm's Bangalore office.
"Our lease was running over and we were looking for a suitable office space, given that rentals have softened. Work from home has been a demand from employees too; so we thought this is a good time to try it out. Given that the content industry has a huge potential to tap the women-at-home segment, we felt that this is also a good time to explore that option," he said.
"We are still looking for an office space…Any suggestion that we plan to shut down Bangalore office is not just untrue but malicious, with a view to hurt our business," he added.
Trivone offers complete digital asset integration services to its clients, in addition to providing content-led digital marketing services across online, mobile and social media platforms.
Trivone had raised an undisclosed amount in a Series A round of funding from Accel Partners in 2011; however, the firm had to resort to mass layoffs due to fund crunch as it failed to secure a follow-on round of investment. In early 2014, the company initiated the first round of downsizing when it handed out pink slips to the entire team of around 30 people that handled the website of Deccan Chronicle (DC) newspaper. The move was forced upon the firm when DC decided to end the contract it had signed with Trivone a year-and-a-half ago.
Nearly a month back, it undertook another round of layoffs which affected employees of its digital media properties and a few from operations and sales.
Promoted by L Subramanyan, a veteran journalist, the company also manages seven digital media properties—ranging from consumer tech, autos, movies, sports, small business and IT channels, among others—and provides media services ranging from digital inventory for advertising to a range of marketing services.
The digital media properties include three IT portals—TechTree.com, ChannelTimes.com and CXOToday.com "the management rights of which Trivone had acquired from UTV in 2011 in addition to SupportBiz.com—a web portal for news and analysis about micro, small and medium enterprises—it later launched.
These web portals are currently being run with minimal resources compared to the large teams they had in the past. In 2012, it acquired the Bollywood entertainment portal Chakpak and automobile portal WheelsUnplugged and later launched an online sports community christened Khelnama.com. All three of them are now inactive.
Like this report? Sign up for our daily newsletter to get our top reports.
---