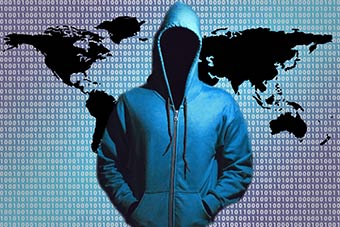 Cybercrime cases in the country registered under the IT Act surged nearly 300 per cent between 2011 and 2014, according to a study, which cautioned that cyberattacks around the world are occurring at a greater frequency and intensity.
The study revealed that in the past, the attacks have been mostly initiated from countries like the US, Turkey, China, Brazil, Pakistan, Algeria, Turkey, Europe, and the UAE, adding with growing adoption of internet and smartphones India has emerged as one of the primary targets among cyber criminals.
"With every passing year, cyberattacks continue to escalate in frequency, severity as well as impact. In India, from 2011 to 2014, there has been a surge of approximately 300 per cent in cybercrime cases registered under the IT Act, 2000," said the Assocham-PwC joint study.
Attackers can gain control of vital systems such as nuclear plants, railways, transportation or hospitals that can subsequently lead to dire consequences such as power failures, water pollution or floods, disruption of transportation systems and loss of life, noted the study.
In the US alone, there has been an increase of nearly 50 per cent in reported cyber incidents against its critical infrastructure from 2012 to 2015, it said.
The Indian Computer Emergency Response Team has also reported a surge in the number of incidents handled by it with close to 50,000 security incidents in 2015, noted the study titled 'Protecting interconnected systems in the cyber era,'.
The study highlighted that Operational systems are increasingly subject to cyberattacks, as many are built around legacy technologies with weaker protocols that are inherently more vulnerable.
It pointed out that continued and regular sharing of cyber security intelligence and insights is essential for improving the resiliency of these systems and processes from emerging cyber risks.
"Cyberattacks around the world are occurring at a greater frequency and intensity. Not only individuals but also businesses and governments are being targeted. The profile and motivation of cyber attackers are fast changing," highlighted the study.
The National Critical Information Infrastructure Protection Centre (NCIIPC) has been identified as the nodal agency under the National Technical Research Organisation for the protection of critical information infrastructure.
Like this report? Sign up for our daily newsletter to get our top reports.
---