A good idea and the zeal to start up is not all that makes successful entrepreneurs. Finding investors doesn't complete the story either. Having a good mentor to lean on at times when one has more questions than answers, when doubts cast a shadow on the soaring enthusiasm, when one wants to celebrate but wonders if could be too early, and several such occasions that mark the journey of an entrepreneur, is paramount.
On Teacher's Day, Techcircle.in speaks to few startup entrepreneurs about mentors and their importance in the journey to success.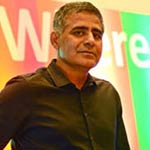 Child is the father of man
Rajesh Sawhney, founder, InnerChef
My 15-year-old son has been my mentor for the last few years. He is a digital native and he opens the world of digital possibilities for me every time I spend time with him. He also provides me insights into the way young consumers think and behave. To be successful, it (mentorship) has to be an intense two-way relationship. Everyone can give advice, but the best mentors are good listeners.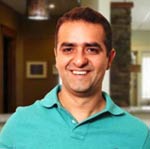 "Mentorship important for lone founders"
Hitesh Dhingra, founder, LetsBuy.com; co-founder MakeMyTrip.com; co-founder, TrulyMadly
Manish Vij, who is co-founder at the online advertising agency Quasar Media, is my mentor. I was part of the founding team there when I started LetsBuy. He was the angel investor as well. He has been my mentor since then. Even though he is just three years older to me but with his experience and maturity he helped us a lot. Mentorship is important specifically if you are a lone founder, which I was when I started LetsBuy.
I think it is important to have a mentor who is like a friend with whom you can share all your challenges because it's a very lonely journey otherwise. If you have a good mentor, he can help you out with strategy and networking and he may add some maturity which can help you take key strategic decisions.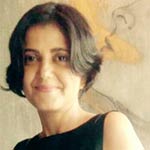 "Mentors help keep objectivity"
Sairee Chahal, founder, Sheroes.in.
I found great mentorship in some awesome entrepreneurs and professionals - Vijay Shekhar Sharma (founder Paytm), Vibhor Mehra (Ex-SAIF Partners), Amit Ranjan (co-founder, Slideshare) and Rajul Garg (angel investor). They have been rock solid in participating in this journey and helping me navigate. Each of them plays a different role and at different points but they are invested in success of SHEROES and that makes all the difference. Everyone needs mentors - sometimes you call them that, sometimes you don't but we all need people invested in our success. We also need mentors to help us keep objectivity, sanity and focus. It also helps spread your wings because the confidence helps you make leaps one otherwise might have questioned.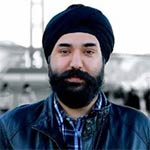 "Mentors help weigh the pros and cons"
Ishdeep Sawhney, founder, Banihal
I was fortunate to have known Jassi Chadha, who had a successful exit with his prior startup marketRx and is the founder of Axtria at present. I met him while I was ready to quit Apple and start Banihal and having heard his personal experience was like going into a long journey with eyes open and knowing of the ups and downs in building a company. I have been humbled by Jassi's generosity with his time and support. I have consulted him at various stages as we made progress in building Banihal. Having a mentor helps build a well thought out approach with understanding of the pro/cons of each approach rather than rolling the dice under time pressure.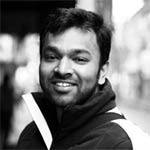 "Mentors help in gaining perspective"
Sameer Khanna, founder, Orahi.com.
Before I started Orahi, I got an opportunity to learn from a very senior leadership team member - Manoj Dawane. He is still a mentor to me after so many years of leaving my previous job. I think a start-up journey teaches you more about life than anything else. Mentorship helps in putting all the learning in a perspective. From a business point-of-view, it helps in clarifying what business matrices should be measured, which ones are doing well and which ones need tweaking. This is probably the most important thing when starting out as an entrepreneur.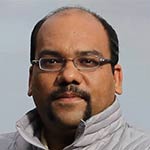 "Mentors help find a path when none seem to exist"
Aloke Bajpai, founder, Ixigo
I had two mentors - one who was instrumental in helping ixigo start out in the very early years, and another who has helped us in the last few years. Late professor Patrick Turner from INSEAD who not only connected us with a lot of entrepreneurs to understand how to setup a company, do founder agreements, read term-sheets, among other things, but also invested personal money during the financial crisis and got other angels to help us out as well. Hemant Kanakia, an accomplished entrepreneur turned investor, whom I met at the TiE mentorship programme and who helped us understand various aspects of scaling up businesses, financial-vs-strategic investor related choices, and was there to help us whenever we had to make difficult decisions as a team. Mentorship is very important for founders since it is pretty lonely at the top. Mentors are the mirrors who can give an honest outsider take of their business to entrepreneurs. They are trusted friends with whom entrepreneurs can share their deepest fears and biggest problems with. They help find a path when none seem to exist.
Like this report? Sign up for our daily newsletter to get our top reports.
---