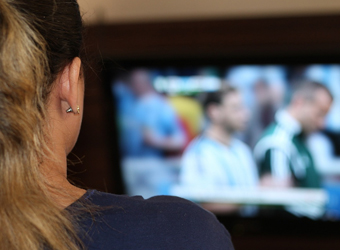 In a judgment that could enthrall online movie buffs but dishearten film producers, the Bombay High Court has said it is inaccurate to suggest that merely viewing an illicit copy of a film is a punishable offence under the Copyright Act.
"The offence is not in viewing, but in making a prejudicial distribution, a public exhibition or letting for sale or hire without appropriate permission copyright-protected material," Justice Gautam Patel said, according to The Times of India.
The judge has asked Internet Service Providers (ISPs) to drop the line "'viewing, downloading, exhibiting or duplicating' a particular film is a penal offence" from the 'error message' and directed them to display a more generic message on URLS to be blocked for infringement of copyright.
The court told ISPs to add a generic "error message'' to these blocked URLs to state that the site was blocked pursuant to an order of the court and that anyone with a grievance could contact the nodal officer of the ISP.
The judge noted that the ISP must appoint a nodal officer with a dedicated email address and respond to complaints within two working days. The order must be followed by all ISPs including Vodafone and MTNL, said the HC.
The High Court had recently directed ISPs to block several URLs on a plea by producers of the film Dishoom against piracy. The court also directed ISPs to place an 'error message' on the blocked sites as a measure to ensure genuine e-commerce sites are not affected.
Like this report? Sign up for our daily newsletter to get our top reports.
---