Govt proposes integration of PAN cards with DigiLocker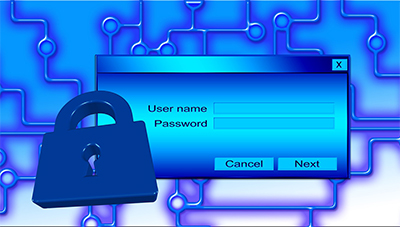 In a bid to expand the scope of the DigiLocker project, the National Democratic Alliance (NDA) government will shortly integrate Permanent Account Number (PAN) cards with the system to ensure all commercial transactions and financial services are carried out with minimum hassle.
The government has also readied a framework that will allow private entities to offer DigiLocker services—India's first-ever secure cloud platform for digital issuance, verification and storage of all essential documents and certificates.
After integrating driving licence and vehicle registration documents, the ministry of electronics and information technology (IT), which manages DigiLocker, is now looking to integrate PAN card with the system, said IT secretary Aruna Sundararajan.

"Private entities should also offer DigiLocker services; the National Informatics Centre (NIC) should not be doing this alone," she said.
The initiative was first launched by Prime Minister Narendra Modi in July 2015 as part of the Digital India initiative for promoting e-governance. To date, DigiLocker has two million-plus registered users, including 17,000 users aged 10 or less.
Most of the educational institutions, including the Central Board of Secondary Education, have come on board. The next big step will be integrating the PAN card, which is linked to almost all financial transactions. Most transactions require PAN—for instance, if anybody wants to pay the goods and services tax, he or she has to use it, explained Sundararajan.

"For commercial and economic applications, there needs to be a lot more linkages to the departments concerned," she added.
According to the DigiLocker website, only documents issued by the departments or agencies that are registered with DigiLocker can be uploaded.
"Our team is working with various government departments and agencies to bring them on DigiLocker as issuers. The aim is to make available as many documents or certificates as possible through DigiLocker," said Sundararajan. Multiple security protocols are also in place to keep the documents secure.

Last week, the ministry of road transport and highways launched an initiative wherein driving licences and vehicle registration certificates can be stored in digital lockers and accessed by users, as well as authorities, when required. This means that commuters will not be required to carry hard copies of these documents whenever they travel.
In response to a query about whether her ministry would issue a request for proposal (RFP) for bringing in private entities for DigiLocker, Sundararajan said, "Our framework is ready. Whoever can comply, can come in. We will not issue any RFP, though. We will empanel the companies and they will be the authorised service providers for DigiLocker. There will be a regulatory agency, which will check and mandate the requirements. It will be standardised around which various value-added services will be created."
With the number of Internet users in India expected to reach 730 million by 2020 compared with 350 million at the end of 2015, the DigiLocker scheme is expected to play a key role in helping citizens reduce bureaucratic hassles and move towards fast, efficient and paperless governance.

InfraCircle on 24 August reported about the government plans to set up an authority to maintain its digital locker system for efficient delivery of services to citizens. The authority, which is in the works, will licence and authorise service providers to offer digital locker portals, access gateways and repository facilities electronically, in accordance with the rules. It will also set up a digital locker directory, according to a note reviewed by InfraCircle. The minister for electronics and information technology, Ravi Shankar Prasad, has directed the officials to fast-track the process.
"We have envisaged setting up of the digital locker authority under which it will be possible to empower non-government agencies to create these digital lockers," said Ajay Kumar, additional secretary, department of electronics and information technology, on the launch on 7 September.
DigiLocker registration allows Indian citizens a shareable private space on a secure public cloud system for storing and accessing all their documents and certificates. Organisations registered with DigiLocker can provide electronic copies of all these documents such as driving licence, voter identification card and school certificates, directly to a citizen's locker.

Experts are enthused by the government's initiative.
"DigiLocker is a first of its kind in the world and its benefits are immense. However, we need to look at it from an overall perspective. We are asking everybody to upload all their government documents online where the foundation of the same remains cybersecurity," said Pavan Duggal, a cyber law expert.
Duggal added the government needs to fast-track the initiatives related to cybersecurity. "We had on national cyber security policy announced in 2013 which remained in paper as there was no implementation," he said.

Like this report? Sign up for our daily newsletter to get our top reports.
---