After quitting payments firm Bijlipay in 2015, Pavan Kachibhatla is all set to kickstart a new venture. Through its proprietary algorithm technology 'uni-match', Meritlane helps students identify courses of their choice and matches them with appropriate universities across the world.
"Over 300,000 students went abroad in 2015 and among that, nearly 200,000 went to the US, with 82% pursuing STEM (science, technology, engineering, mathematics) degrees," said Kachibhatla on the potential of the overseas studies market, "The aim is to attack both the education and financial technology problem for India so that the smartest students can go to top universities abroad," he added.
The firm will also provide deserving candidates with scholarships to the top 100 universities globally. The scholarships will range between Rs 15 lakh and Rs 30 lakh and the selection would be based on a proprietary merit index score which factors in a student's academic performance as well as extra curricula activities, achievements and voluntary experience.
Meritlane will not just provide scholarships and help sourcing universities, but will also provide loans for students. For this, it has partnered with a US-based financial institution, whose name Kachibhatla refused to divulge. The firm services students across academic fields but only for under graduate and post graduate courses.
As part of its package, Meritlane only provides students course suggestions based on interest and would test each candidate based on 30 inputs. Career counselling, however, is provided as a separate service. In the future, the company is planning to partner with GRE and GMAT test preparation firms to offer entrance exam coaching.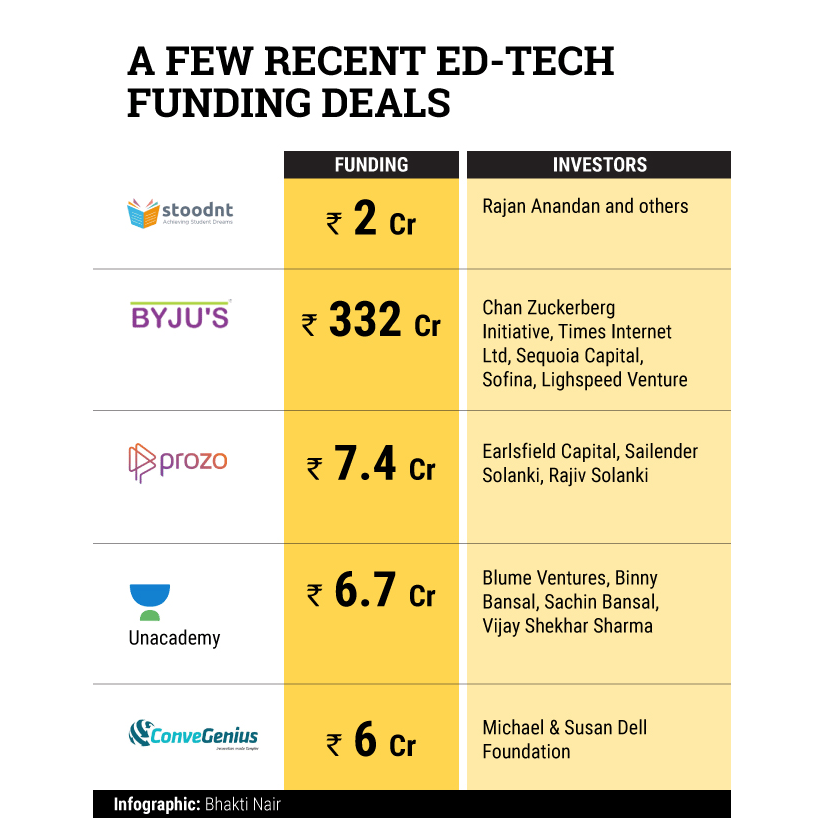 Meritlane offers its services for an annual subscription fee of Rs 9,750. Currently in beta mode, it will go live this week and an app will be launched on 16 September on the Google play store. The team comprises seven people and was bootstrapped with initial funds of Rs 1 crore from the husband-and-wife-founder duo, Pavan and Chitra Kachibhatla, and two high net-worth individuals (HNIs), from New York and Hong Kong. The firm is looking to raise $750,000 in the coming months.
Prior to Meritlane, Kachibhatla was founder and chief executive at Bijlipay, which was operated under Skilworth Technologies Pvt Ltd. Launched in July 2014, the firm offered mPOS solutions to a wide range of small, medium and large businesses by partnering with Indian Overseas Bank. To enable its technology, Bijlipay had also tied up with European payments firm Wirecard AG.
Before Bijlipay, Kachibhatla held leadership positions for sports and entertainment events for events management firm IMG. He has also helped medium-sized European firms in payments, igaming, ecommerce, mobile and new media enter the Indian market.
Chitra Kachibhatla, a product development professional, is cofounder and vice president of technology at Meritlane. She brings with her close to two decades of product development experience and has held management roles in the course of her career.
A prominent player in the edtech space, Delhi-based Careers360 launched a study-abroad vertical in May this year, and is now also looking to tap the graduate colleges segment.
The edtech space has seen significant funding activity in the past few weeks.
Like this report? Sign up for our daily newsletter to get our top reports.
---