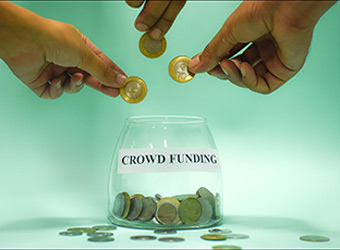 Indian crowdfunding platform Impact Guru has been selected by the Singapore Committee for UN Women to run a global challenge, called Project Inspire, to support 20 social entrepreneurs working towards women's empowerment.
Project Inspire, co-founded by Singapore Committee for UN Women and Mastercard is a corporate social responsibility (CSR) initiative that presents youth across the world with a platform to pitch their ideas to empower women across Asia Pacific.
According to the United Nations, 35% of women worldwide are victims of physical or sexual abuse. A research from The National Crime Records Bureau notes that a crime is committed against a woman every two minutes in India. As an attempt to combat such trends, the focus for Project Inspire this year is on 'Empowering Women and Girls through Safety and Security'.
"We view digital platforms as a way to encourage social innovation, and crowdfunding draws potential supporters with a call to action that involves them in the success of the projects," said Trina Liang-Lin, President, Singapore Committee for UN Women, in a statement.
Impact Guru will host the semi-final stage of the competition, where 20 social innovators across the world will run crowdfunding campaigns from September 26 to October 26 to raise funds for their inspired ideas impacting Asia Pacific.
The project that garners the most number of backers for their crowdfunding campaign will secure a finalist spot as the People's Choice Award. In November, 10 finalists will win an all-expenses-paid trip to Singapore, where they will receive tailored mentoring and workshop from leading organisations.
The winners also stand a chance to win Mastercard's Grand Prize of $25,000, and a Financial Inclusion Award of $10,000.
"We are excited to partner with the Singapore Committee with UN Women and Mastercard to help raise funds to create a safer world for women and girls across Asia and Pacific. This collaboration demonstrates the reach and impact of our work so far leveraging our strong presence and track record in India and Southeast Asia," said Piyush Jain, co-founder and echief executive, Impact Guru.
Impact Guru was incubated at Harvard Innovation Lab's Venture Initiation Program in the US in 2014. In April this year, the startup secured $500,000 in seed funding from Singapore-based venture capital firm RB Investments and Fundnel, a Southeast Asia-based private investment platform.
Like this report? Sign up for our daily newsletter to get our top reports.
---