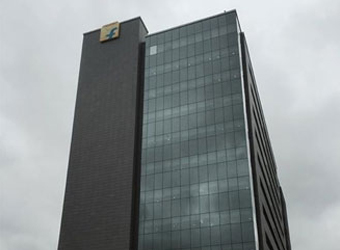 Bangalore-based ecommerce major Flipkart claimed that it has crossed 100 million registered users, becoming the first ecommerce marketplace in India to reach the milestone, it said in a statement.
Flipkart also claimed it is the first firm to reach the milestone in a single country outside the US and China.
The startup, founded by Sachin Bansal and Binny Bansal (not related) had crossed the 75 million registered user mark in March 2016.
Now with 100 million users, Flipkart's registered customer base stands at around 63% of entire wireless and wireline broadband connections in India. According to data released by TRAI in September 2016, there were around 160 million broadband connections in the country.
Binny Bansal, co-founder and CEO of Flipkart, said, "Since the time we sold the first book to our first customer in 2007 till today, our journey has always been about providing a superior shopping experience to customers while continuously raising the quality of service and selection."
This development comes at a time when Amazon and Snapdeal are gearing up to combat Flipkart in the upcoming festive season.
While Amazon has tripled its seller base from close to 40,000 a year ago, Flipkart is hiring 10,000 temporary employees and Snapdeal is offering collateral-free loans worth Rs 1,000 crore to sellers.
Amazon may have scored small victories over rival Flipkart in the past few months but in order to be a clear winner in the Indian market, the US-based e-commerce giant will have to put up a good show of fireworks this Diwali. The Indian arm of the world's largest ecommerce firm said it has been "readying for it" for the past six months.
Snapdeal has reportedly established a wholesale unit to buy products that will be sold to consumers directly, taking its cue from rivals Flipkart and Amazon.
The move by Jasper Infotech Pvt. Ltd, which runs Snapdeal, is a departure from its marketplace-run business model, Mint reported, citing three people aware of the development.
The Indian e-commerce market is among the fastest growing in the world and a Bank of America Merrill Lynch report released in September 2016 confirmed Flipkart as the market leader with over 43% market share.
In January this year, messaging app Hike, backed by Bharti Softbank (BSB), claimed to have crossed the 100-million user mark, and is now logging a monthly messaging volume of 40 billion.
Another unicorn (a unicorn is a company with a valuation of over $1 billion) Paytm had also claimed, last year, that it have crossed 100 million mobile wallet users with 75 million daily transactions.
Like this report? Sign up for our daily newsletter to get our top reports.
---