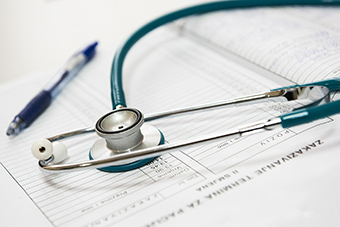 GE Healthcare, the $18 billion healthcare technology division of GE, has launched its first healthcare accelerator that aims to invest up to $50 million into global health startups.
Called five.eight, the accelerator will target health startups which have already raised post Series A funding. It will select startups that work to improve healthcare quality and accessibility in developing or low-resource settings, from education and training to disruptive, low-cost technologies and digital applications, the company said in a statement.
As part of the programme, the startups will get access to healthcare market-related information, technological and clinical mentors from GE Healthcare and its customers/partners, and support on marketing and business development initiatives. Each startup will also get investment of up to $5 million from GE Healthcare.
"Globally, it's estimated that more than 5.8 billion people lack access to quality, affordable healthcare," said John Flannery, president and CEO, GE Healthcare. "Through five.eight, our goal is to fuel the greater global health ecosystem, partnering with social impact investors and global health startups, in order to maximize impact and outcomes for populations with the greatest need."
For the accelerator, GE Healthcare is partnering with four social impact investors—Acumen Fund, Aavishkaar-Intellecap, Unitus Seed Fund and Villgro. As part of the partnership, applicants will be sourced from these investors.
However, the accelerator is also open to partnerships with global health startups directly, or other players within the global health ecosystem, including academia, NGOs or other healthcare providers.
"Collaborating with investors allows us to work with some extraordinary entrepreneurs that have promising technologies to extend our portfolio of affordable solutions," said Terri Bresenham, president and chief executive, GE Healthcare's Sustainable Healthcare Solutions.
Five.eight aims to accelerate at least 10 startups in its initial programme.
The first company selected for the accelerator is Bengaluru-based Tricog—a startup focused on improving survival rates from heart attacks in India through its cloud-connected ECG devices. Tricog, last month, raised funds in a Series A round from Inventus Capital Partners, Blume Ventures and a group of angel investors.
Through Five.eight, Tricog aims at scaling its solution to more markets globally.
Like this report? Sign up for our daily newsletter to get our top reports.
---