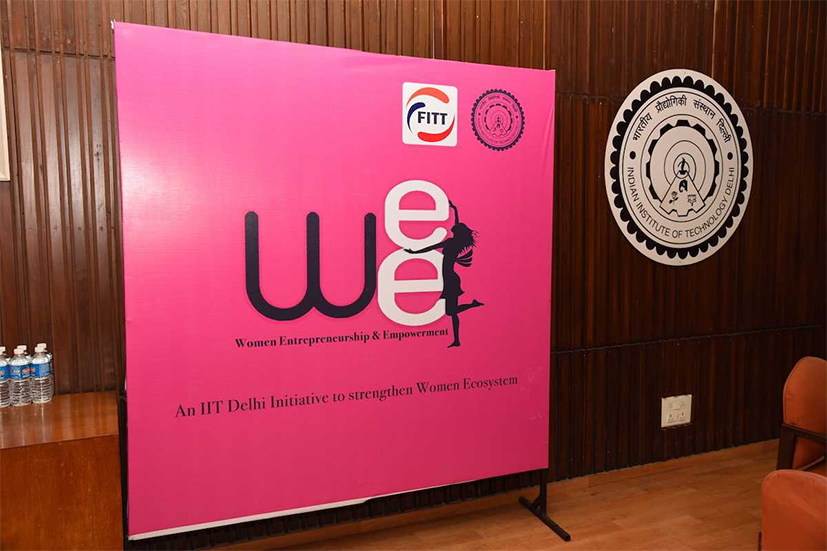 As many as 45 women entrepreneurs have been selected to be part of a three-month training programme under the Women Entrepreneurship and Empowerment Programme initiated by the WEE Foundation and IIT-Delhi.
The free programme, slated to be launched at IIT Delhi on 1 October, will be conducted during weekends and include visits to various incubation centres and interaction with seasoned investors and entrepreneurs and mentors. The main aim of the programme is to help women entrepreneurs build a network and scale their business through sustainable commercial plans.
"The women who work for wages comprise only a quarter of our workforce. If India's GDP growth today is about 7.5%, we immediately jump to a 9% GDP simply by bringing gender equality. We need a huge, revolutionary movement as far as gender parity is concerned," said Amitabh Kant, chief executive, NITI Ayog (National Institution for Transforming India), at IIT-Delhi on the occasion of the launch of WEE-Women Entrepreneurship and Empowerment Programme on Saturday.
Women's contribution to India's gross domestic product is mere 17%, compared with the global average of 37%. It is also much lower than 41% in China and 39% in Sub-Saharan Africa.
"We want to make sure that these companies survive and so that on the whole we'll have more and more women running companies," said Prof. V. Ramgopal Rao, director, IIT Delhi.
The event on Saturday was attended by Deepa Malik, India's first woman Paralympics medal winner; Sheeren Bhan, managing editor at CNBC TV18; Neeta Kapoor, head, India News Ventures, News Corp; Asa Torkelsson, deputy representative, India Multi County Office, UN Women, Sairee Chahal, founder of Sheroes; Shradha Sharma, founder of YourStory; and Anil Wali, managing director, FITT, IIT Delhi.
Like this report? Sign up for our daily newsletter to get our top reports.
---