Exclusive: Paying salary for AskMe staff is management's responsibility, says Astro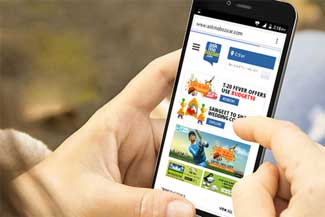 Malaysia's Astro Group, the controlling stakeholder in the defunct ecommerce firm AskMe, has put the onus to pay employees and vendors on the company management led by chairman Sanjiv Gupta. Astro has been under fire from Gupta and other employees of AskMe for not transferring funds as per its commitment, leading to suspension of operations and nonpayment of salaries and other dues.
Astro holds 98.5% stake in AskMe, incorporated as Getit Infoservices Pvt. Ltd, through its subsidiary Astro Entertainment Networks Ltd (AENL). The company spokesperson, in a written response to Techcircle.in, has categorically said AENL as a shareholder owes Getit no further funds.
"Paying employee dues was a role that management of Getit should have proactively planned for and managed as part of their duty of care for their employees," the spokesperson said.

He said the management led by Sanjiv Gupta overspent despite being cautioned against the company's financial troubles.
"The responsibility for keeping Getit afloat has always been that of the management and directors. It must be noted that between 2013 and 2016, Sanjiv Gupta as one of the minority shareholders was called upon on several occasions by the board of Getit, to inject funds into the business, but none of the minority shareholders, including Sanjiv Gupta, subscribed to the rights issues," he added.
Astro has strongly criticised Gupta for mismanaging the business and finally resigning without any accountability to employees. "Managing director of Getit in the period from 2012 to 2016, Sanjiv Gupta was contractually responsible for managing the day-to-day operations of the company, and must be held accountable for the approximately $300 million that AENL has invested in the business from 2010 to date," Astro spokesperson said.

"Gupta has taken no responsibility of mismanaging the business, spending $300 million with poor results, continued to increase monies owed to vendors when he knew the business was to be scaled down, and most importantly resigned without any accountability to the employees, board or shareholders to oversee the company during this period," he added.
Astro has also said the board of directors of Getit considered the management buyout offer by Gupta and found it unviable. Gupta had made repeated attempts to initiate a management buyout of AskMe.
"It is disappointing to observe that Sanjiv Gupta continues to stress on his MBO (management buyout) offer by way of various media reports, but has been unable to revert with a single genuine offer that comes with a credible financial backer, that will allow Getit to continue to operate as a going concern," he said. "There was no clarity of how Sanjiv was to continue to fund the business, and employees," he said.

Astro has also alleged that Gupta and his leadership team at AskMe did not pay heed to the investor's advice to scale down and cut cost.
Like this report? Sign up for our daily newsletter to get our top reports.
---