Mahindra Univeg Pvt. Ltd, a joint venture between Mahindra Agri Solutions Ltd. and Belgium-based Univeg (Greenyard Foods), has roped in the founder of agri e-commerce startup MeraKisan Pvt Ltd to spearhead its online grocery services.
Prashanth Patil, founder of MeraKisan, who has brought his online property under the newly incorporated firm, has picked 66.83% stake in MeraKisan Pvt Ltd through fresh issue of shares. He has also been made CEO-designate of the firm, Mahindra & Mahindra, the majority stakeholder in Mahindra Univeg said on Wednesday.
Mahindra Univeg is a 60:40 JV between M&M and Belgian firm Univeg (now Greenyard Fresh after the merger of Univeg and Peltracom with Greenyard Foods). Mahindra Univeg owns the remaining 33.17% take in MeraKisan.
An IT engineer by profession, Patil launched MeraKisan's operations in 2014. However, it was incorporated as a private entity this year.
A Mahindra spokesperson did not share details of the transaction through which MeraKisan came under Mahindra Univeg.
"MeraKisan will enable farmers and consumers to connect digitally and create a win-win," said Ashok Sharma, managing director of Mahindra Agri Solutions Ltd, a M&M subsidiary that in turn owns 60% in Mahindra Univeg.
"Leveraging our digital platform, MeraKisan will ensure delivery of high quality fruits and vegetables at the door step of the consumer," Patil said.
Mahindra Agri Solutions was formed in February this year to aggregate all of Mahindra's agri businesses (except EPC Industries Ltd) under a single roof. It is currently handling crop care, seeds, seed potato, pulses, edible oils, fruits and dairy businesses.
The company mainly procures apples, grapes and bananas from farmers. It also provides end-to-end solutions to farmers ranging from guidance over quality of soil, seeds and sowing time of crops to sprinkling of fungicides, herbicides and harvesting.
The firm has recently launched its range of hand-crafted juices, smoothies, salads and refreshments made from farm-fresh ingredients under the brand Saboro Lounge.
MeraKisan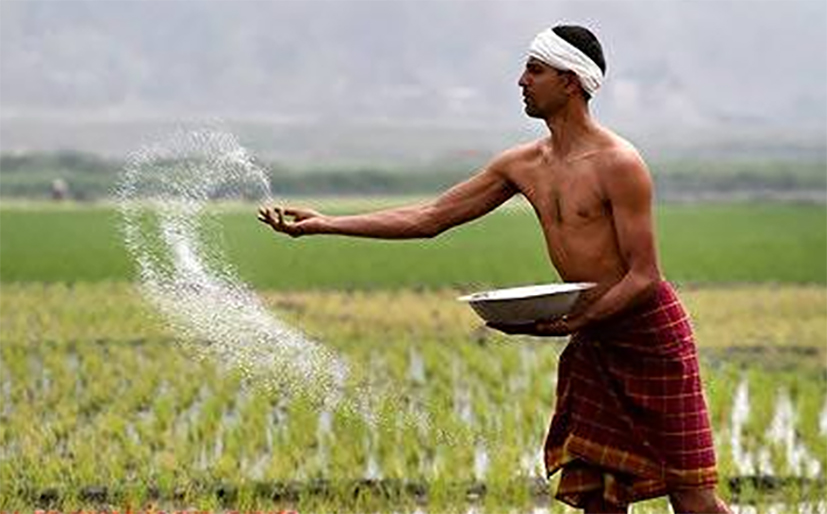 MeraKisan works on a farm-to-fork business model. According to its website, it offers weekly home delivery service for fresh food in home city Pune. It seeks a minimum order of Rs 300 for servicing the order and charges a nominal Rs 5 as delivery fee.
As per its website, it is becoming a marketplace and 500 sellers have joined its platform in the last one month. This shows the venture that had backward integration with Mahindra's agri supply chain business is now becoming a managed fresh food marketplace.
In the process it would be taking on in a limited way established players such as BigBasket among others in the business. BigBasket is operational in over two dozen cities including Pune.
Others like Amazon too are looking to venture in this space. However, given the perishable nature of products and the complex inventory management requirement, it has not been an easy space. In the past, Flipkart, Ola and Paytm have tried and given up on food & grocery business. Early this year, venture backed PepperTap had shut shop. Several other online grocers who also sold fresh food had pulled the plug on their ventures.
Mahindras quietly getting an exposure to this space marks yet another business group in the market. Two years ago Godrej had acqui-hired EkStop to build a stronger omni-channel sales strategy for its gourmet food retail business under Nature's Basket.
While some startups including Grocermax, a venture started by former Reliance Retail executive, are still trying to build their business, offline retailers too are looking at the online sales channel. Reliance Retail, the largest retailer in the country, had launched Reliance Fresh Direct to serve the customers. This service is currently operational in Mumbai and Pune.
Like this report? Sign up for our daily newsletter to get our top reports.
---