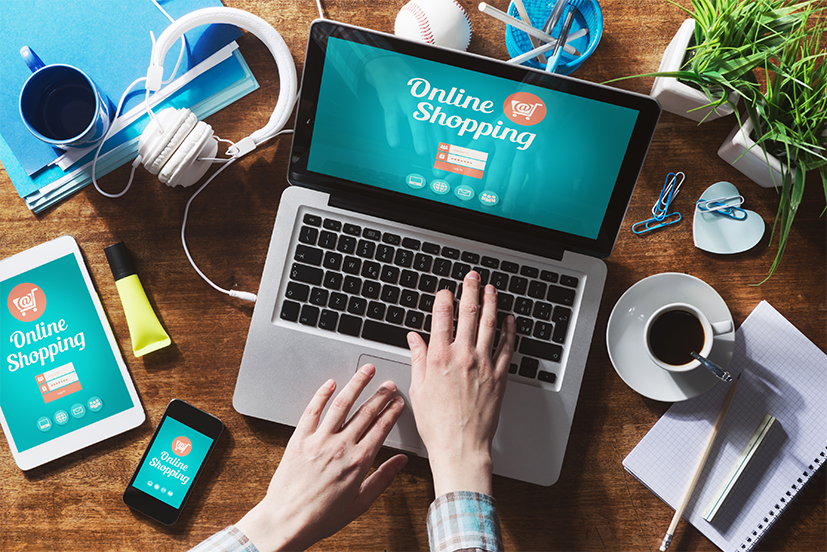 It turns out that there weren't enough takers for the financial bonanza lined-up by the country's largest ecommerce companies, such as Flipkart, Snapdeal and Amazon, to lure new vendors on their platforms and facilitate more sales by the existing set.
Conversations with a cross-section of small and medium sellers from different parts of the country reveal that most of them avoided availing of the incentives, such as collateral free loans or offers for exclusive advertising and promotions, because these not only involved cumbersome processes but were also essentially disadvantageous for them.
"Nobody is taking these loans," said a spokesperson for the All India Vendor Association (AIOVA), adding: "To begin with, the size of the loans offered is very small. Add to it the high processing charges and the interest rate and the whole proposition becomes unattractive to the extent of being financially unviable." AIOVA represents more than 1000 online sellers from across the country.
In the wake of the annual festive season sales, Snapdeal, Flipkart and Amazon announced several financial incentives in the past one month to sign up new vendors and also help the existing sellers stock up on their products in anticipation of a spike in demand from customers. Snapdeal, for instance, announced collateral-free loans worth Rs 1,000 crore for its sellers. The loans were to be disbursed through its payments platform Freecharge.
Amazon, meanwhile, offered to provide incentives to its top 200 sellers that included aggressive advertising and promotions for their products. The company also partnered with Yes Bank to disburse loans to sellers. According to a report in The Economic Times, Flipkart earmarked Rs 50 lakh for helping its top 100 sellers get ready for the heavy demand during the sale and also announced that it will reward its top 2000 sellers on the basis of their gross merchandise value as well as number of units sold.
While Flipkart and Snapdeal did not respond to the email queries from Techcircle, a spokesperson for Amazon said that it has disbursed loans worth crores of rupees to sellers this festive season.
A disadvantageous proposition
Most vendors Techcircle spoke with said they make gross profits of around 2%-8% in selling their goods through ecommerce market places but most banks charge anywhere between 12% and 15% interest on the loans and this renders the whole exercise useless. "I would rather opt for an overdraft from my bank than go for these loans," said a Gujarat-based fashion clothing merchant, who did not wish to be named
Another merchant from the same state, who sells dress material, said: "As it is, I work on very thin margins. If I go for these loans, I will be left servicing the interest only."
In helping vendors raise loans from banks, ecommerce players merely act as facilitators. Vendors say these companies only provide the background information on sellers and by practice, it is the largest-selling vendors who are recommended by these companies to banks.
"For loans, vendors are chosen on the basis of their turnover," said Rajeev Sinha, owner of The Vanca, a fashion clothing brand that sells on Snapdeal, Flipkart, Myntra, Limeroad, Ajio among other platforms. "These loans are, therefore, not for small sellers, as they cannot ensure a high turnover," he added.
That said, small sellers are wary of availing of loans, too. The reasons include high interest rates and the distrust towards banks as well as the facilitators. "Vendors from smaller parts of the country who are not educated do not trust big companies and banks. So even if by default they are offered loans, they wouldn't avail of them," said Sinha.
Some vendors also said that in cases, where companies are directly offering loans, they recover t from their dues and that derails their business as they operate on very short supply of cash. "In the case of financing done by a channel (an ecommerce company), I cannot pay through other any other mode. For instance, if I have taken a loan from, say a Flipkart, I cannot repay it from the money I may earn from, say a Snapdeal," said the AIOVA spokesperson.
There is another catch in the situation. "The downside is that if get a loan on the recommendation of one company but for some reason, my relationship with the company goes sour or its own business begins showing signs of distress, then the banks will come after me for immediate pay back even if I'm successfully selling the same product elsewhere with the same money," he said.
Most vendors felt that ecommerce companies have failed in explaining the benefits of the incentives announced. "Marketplaces get their commission for every loan disbursed, but the inconsistency of business on marketplaces poses a huge risk to sellers who avail of such loans," said one of the sellers.
Another route adopted by companies to lure more sellers to their platforms is exclusive partnerships under which they offer them aggressive, and free marketing and publicity for their products. Promotions being an expensive proposition, most small-time vendors cannot afford to splurge on marketing themselves. So on the face of it, the offer seems attractive. Yet, most of the vendors stayed away from accepting these offers because exclusive partnership with one company mean a boycott from the others, which, being small players, they cannot afford.
Lukewarm response to their financial offers from sellers notwithstanding, most companies have announced unprecedented transactions on their platforms in the past five days of their annual festive sales. According to media reports, Flipkart, Snapdeal and Amazon alone are expected to have generated sales in excess of Rs 10,000 crore.
---