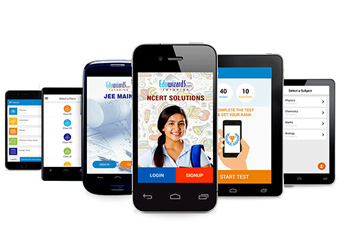 In a public spat a startup promoter has said that his investor has reneged on capital commitment made to the company, leaving it to die. The investor has countered the allegation saying the startup failed to make expected progress, thus, forcing a pull-back.
Ashish Sirohi, cofounder of eduwizards.com, a home and online tutoring platform, run by Eduwizards Infosolutions Pvt Ltd, claims that the company's main investor and co-founder Gautam Dalmia, also, the managing director of Dalmia Cement (Bharat) Ltd, had made a commitment of Rs 20 crore to the Indian website in 2014.
Dalmia Bharat family owns 64.8% stake in eduwizards.com. Sirohi holds 28% stake, while two employees of the company own 7.2% stake in it.
The investors, according to Sirohi, have, so far, only invested Rs 9.68 crore of the committed amount and have not released any funds since July 8.
Dalmia, meanwhile, said despite the long incubation of the business model, the management's and the company's performance has been consistently disappointing, thus, forcing him to reconsider the investment.
The story so far
Eduwizards Inc. has been providing online tutoring in the US since 2007. The company works on a business-to-business model in the country, wherein it gets a bulk of online tutoring contracts from American schools and colleges.
In late 2014, Eduwizards started building a platform for India with funding commitments from the Dalmia-Bharat family while Gautam Dalmia joined as the co-founder. In August 2015, the company began providing tutoring – both home and online tutoring – to students in India.
The company clocked revenues of about Rs 20 lakh in September and has been growing at 20-30% month-on-month, according to Sirohi. It has 25,000 tutors on its platform. Sirohi said the company needs Rs 50 lakh every month as working capital for paying salaries, rent and marketing, among other expenses. The last month-on-month funding tranche of Rs 75,29,088 came to Eduwizards on July 8.
Sirohi said he is looking for alternate investors but the process will take two to three months and he has asked the current investors to support him in the interim but to no avail. "The worst case scenario is we will shut down. We are asking for capital for our survival," he told Techcircle.
Sirohi said the chance of "very high returns" had propelled India's business families into internet investing but a few want to have returns "without the high spend and the high risk".
"They have repeatedly refused to spend and then pulled out completely when could not flip their investment to a Venture Capital firm because of current funding crunch conditions," said Sirohi, adding that the funding commitment was made on the expectation that a new investor will come on board by the time Rs 10 crore were invested by the family.
Sirohi claims Dalmia has suggested selling Eduwizards for $1 million dollars to another firm.
"I am not agreeing to sell company at $1 million or so - but will sell at that only after proper documentation that such low sale resulted from having chosen wrong investors who pulled out and left no time to get new investor who can get proper value," wrote Sirohi in an email response.
Why have investors shunned Eduwizards?
On his part, Dalmia said Eduwizards was represented to them as a high caliber company which would offer best-in-class customized and innovative academic coaching on a device and geography agnostic platform.
"It was stated that this would be a globally benchmarked, scalable model which could be expanded in terms of number of sessions, subjects. Unfortunately, despite the long incubation of the business model, its launch and operations for more than a year, Eduwizards' management and performance have been consistently unsatisfactory and very disappointing," Dalmia said.
He added that the investment in Eduwizards has been made at a significant premium based on the prospects presented by Sirohi. He said, of the total investment of Rs 17.50 crore in the company since 2007, their share was Rs 17.15 crore. Of this, Rs 9.68 crore has been invested in the Indian site since 2014.
"Capital is invested and stays invested based on business potential, business health, business performance and projection. In the absence of satisfactory readings on any of these parameters, or in case there are emerging business dynamics which merit broad basing and/or seeking additional prospects, one takes decisions," said Dalmia.
In talks with new investors
Dalmias, meanwhile, have brought in audit and management consultancy Grant Thornton to look for investors or strategic partners for eduwizards.com. Five months ago, the website was looking at raising anywhere between $5 million and $10 million. But, now Sirohi says he will even welcome $1 million for immediate financial support for survival.
Fresh funds, however, have been difficult to come by. Sirohi blamed difficult market conditions for that whereas Dalmia said that was because of the company's weak business proposition.
As the investor and the promoter remain engaged in the blame game, independent observers say a fight between the promoters and investors isn't healthy as it hurts both.
"If a company dies, both promoter and investor end up with nothing in hand. Even the capital that was invested gets wasted," said a Mumbai-based early stage investor, who did not wish to be named.
Public spats between promoters and investors have become a regular in the Indian investment ecosystem. Recently, troubled Indian e-commerce firm Askme locked horns with Astro Group, which owns 98.5% stake in the company. Astro threatened to conduct a forensic audit of AskMe in order to find out why it failed in turning in any profits while the management accused the Malaysian investor of fleeing the country without paying closure costs.
---