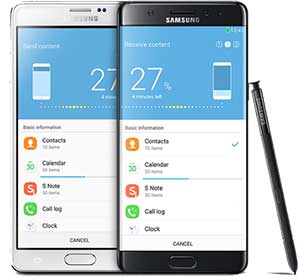 South Korean electronics giant Samsung Electronics has temporarily suspended the production of its flagship device Galaxy Note 7 after several reports said a few Note 7 replacements have caught fire.
The halt is to comply with consumer safety regulators from South Korea, the US and China, South Korea's Yonhap news agency reported quoting a company official.
"This measure includes a Samsung plant in Vietnam that is responsible for global shipments (of the Galaxy Note 7)," the official told the news agency.
Galaxy Note 7, Samsung's latest flagship device, was launched on 2 August. It went on sale in 10 countries on August 10 and was launched in India a day later.
After several cases of battery exploding emerged on the social media, Samsung on September 2 said it will replace Galaxy Note 7 devices globally. Issuing a global rollback, the Korean firm confirmed that there is a battery cell issue with the phone and that there are at least 35 confirmed cases around the world.
However, in the last week alone, three separate cases of the replacement devices catching fire were reported.
Southwest Airlines flight 994 from Louisville to Baltimore was evacuated on 5 October while still at the gate due to a smoking Samsung Galaxy Note 7 smartphone, according to a report published by The Verge.
Another incident was reported on 8 October when a Samsung Note 7 caught fire in Minnesota.
Priced at Rs 59,000, the phone has a 3,500 mAh battery. It comes with a curved 5.7-inch QHD Super AMOLED screen and is equipped with 64 Bit, Octa-Core processor (2.3GHz Quad + 1.6GHz Quad) and 4GB RAM.
This is the first device in the Note family to be water resistant to a maximum depth of 1.5 metres for up to 30 minutes.
---