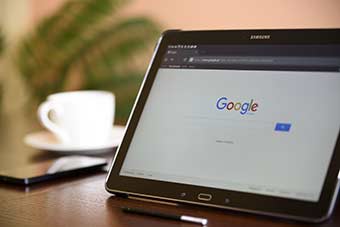 Last week, when Google, a subsidiary of Alpabhet Inc, launched its Pixel smartphones, the tech world was expecting the announcement of an innovative operating software (OS) too.
Even though, Pixel met expectations of most Google users, the rumoured OS Andromeda, named after the spiral Andromeda Galaxy, hasn't appeared in the Google portfolio yet. But, it is deemed to take on Microsoft's OS Windows and Apple's latest OS Mac OS X.
Here is why.
Till now, Google has been making and updating separate softwares for desktop and mobile—Chrome OS and Android, respectively. If the Andromeda dream becomes a reality, it will be the single super operating software with combined powers.
In short, Google will bring the desktop capabilities of Chrome into Android. The San Francisco- based search engine will reportedly not drop the standalone versions of Android or Chrome OS, and maintain both its users and developers.
In this year's Google I/O conference in May, the company had hinted on the marriage of these two platforms, when they said that all Android apps will soon be available on Google's laptop Chromebook.
Andromeda is Google's open challenge to Microsoft and Apple's united platforms. It is expected to have Google's invincible data tracking and search at your fingertips.
For device makers, it provides a big opportunity to manufacture devices, which seamlessly run to and from desktop and mobile such as convertibles or detachable notebooks.
But for app developers, it may be tough days initially, because they will have to rewrite codes and rework their apps to match the new OS.
---