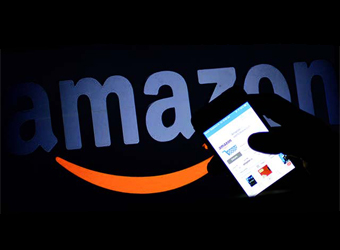 US- based etailer Amazon.com Inc., is planning offline grocery stores across the country, according to a media report.
A report in The Wall Street Journal (WSJ) citing anonymous sources said that the Seattle-based company founded by Jeff Bezos is also introducing curbside pickup locations, which means that customers can order through the website or app and can collect it when its ready to be picked.
The WSJ report also said that Amazon is planning to build brick-and-mortar stores that will sell food items such as milk, meats and other perishable products.
Amazon also has plans to open drive-in grocery stores, which will read and detect license plates for faster service.
Known as Project Como, these offline stores "are designed to capture the large share of people who prefer to pick out their produce or bring home their groceries on the way from work," the report said.
Amazon's move is seen as a challenge to the world's largest retailer Wal-Mart Inc., which has been expanding its curbside pickup model.
According to Morgan Stanley Research, groceries account for about a fifth of consumer spending, but online grocery purchases make up only about 2% of US grocery sales. The research report estimates the online grocery market to be double, to over $42 billion this year. In a Morgan Stanley study of US consumers in October last year, 8% of people said they got fresh groceries delivered.
Amazon will be competing with retailers in US such as Kroger, Albertsons, Costco and Publix. This move by Amazon is its latest in taking leadership to various segments of the economy. Amazon is already a formidable player in cloud computing, clothing labels, snack foods, consumer electronics, movies, television shows and videogames.
Jeff Bezos owns The Washington Post, which competes in certain markets with The Wall Street Journal, a publication of NewsCorp which owns VCCircle and TechCircle.
Amazon's India subsidiary is in a fierce battle with domestic etailers— Flipkart and Snapdeal.
The Amazon- Wal-Mart rivalry is heating up in India too, as rumours of Wal-Mart investing in Flipkart are doing the rounds in the Indian media.
---