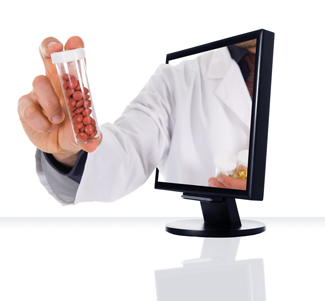 Net-Meds Marketplace Pvt. Ltd, which runs online pharmacy Netmeds.com, is firming up Series B fundraising plans even as it is looking at acquisitions to beef up offerings and diversify into the business-to-business (B2B) segment, a top executive told Techcircle.in.
The PE-backed company that raised $60 million in two tranches last year expects to close the second round of funding in a year, said founder and CEO Pradeep Dadha.
At present, Netmeds caters to retail customers by procuring products from wholesale and retail shops. It plans to enter the B2B segment, targeting hospitals and retail shops, which would enable it to buy directly from manufacturers, he said.
It expects to enter the B2B segment after the Goods and Services Tax (GST) is implemented, Dadha said.
A part of the funds will also be used for building cold-chain storage facilities and improving its supply chain when it enters the B2B space, he added.
Dadha said the online pharmacy is at a stage where ecommerce was five years ago and hence is spending a lot of money on customer acquisition to create a business category and maintain service levels. Furthermore, the firm drives its growth through prescription and non-prescription medicines, and not via over-the-counter and FMCG products. Hence, it has higher stickiness from existing customers and can continue to offer discounts through an efficient supply chain and collaborations with manufacturers.
It is also engaged in acquisition talks with companies that have complementary service offerings. Early this month, the firm was reported to be in an advanced stage of discussions to acquire Pluss, a hyperlocal drugs delivery startup, owned by Alpinismo Online Ventures Pvt. Ltd. The combined entity is expected to take on rival 1mg, an online marketplace for medicines.
Dadha declined to comment on Pluss, but said through acquisitions, it could offer value-added services such as recording information on chronic diseases for customers. The company continues to look for acquisition targets in the logistics and health-tech space.
Net-Meds Marketplace was launched by Dadha whose family ran Tamilnadu Dadha Pharmaceuticals Ltd, which was acquired and merged with Sun Pharmaceutical Industries Ltd in 1997. S Mohanchand Dadha (father of Pradeep Dadha) who founded Tamilnadu Dadha Pharmaceuticals is now a member of the board of Sun Pharma, India's top drugmaker.
The firm claims to have close to one million customers from 700 cities with 65% of the business generated from tier II and III cities, Dadha said.
In October last year, Netmeds received funding worth $50 million (Rs 325 crore) from healthcare-focused global private equity firm OrbiMed, with participation from existing investors MAPE Advisory Group and founder and CEO Pradeep Dadha's family investment fund.
In May 2015, MAPE had said it will invest about $10 million in yet to be launched Netmeds, taking the total Series A funding to $60 million.
The company has 70,000 stock keeping units (SKU) with an average basket size of Rs 1,750. It plans to reach $1 billion transactions by March 2020.
Other online pharmacy startups in the space include Zigy, 1mg and CareOnGo, to name a few.
---