Weekly Startup Tracker: YuppTV, Postman, FabAlley lead the pack in raising funding
The week witnessed a slump in the startup deal activity with only seven firms raising capital, down from as many as 20 that had received first cheques during the previous week.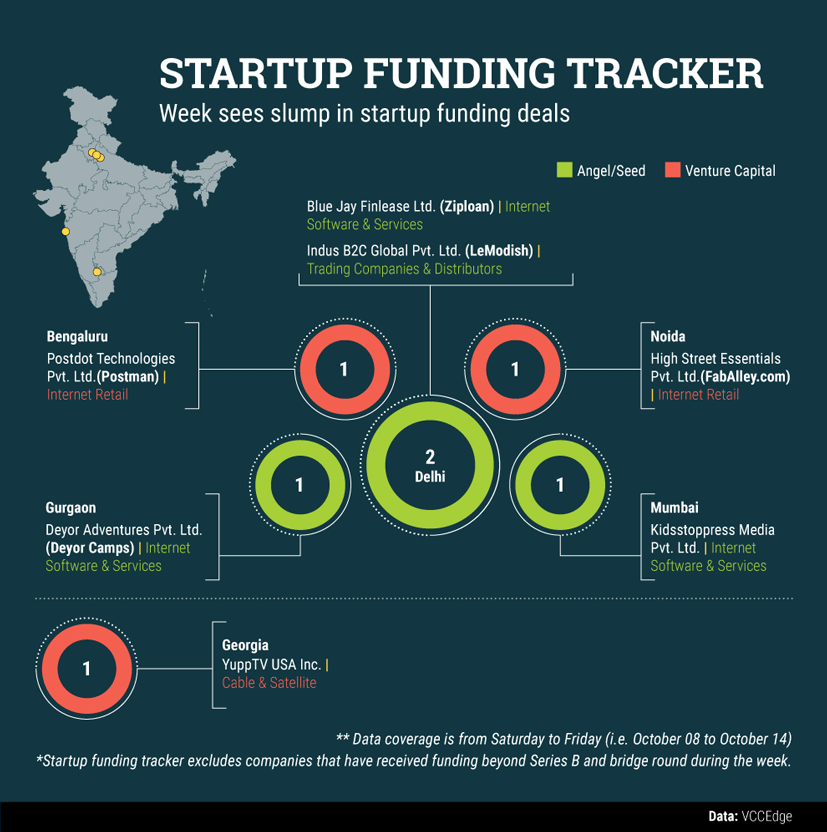 Online TV streaming service provider YuppTV raised $50 million in venture capital from private-equity behemoth KKR's investment arm Emerald Media. The other reported big money deals were Nexus Venture Partners' $7 million investment into API development platform Postman and women's fashion portal FabAlley raising $2 million in Series A round, led by India Quotient.
Comment(s)