Children's health and wellness startup Good Parents Inc. has raised $2 million in its seed round of investment led by senior partners at Jungle Ventures, a top company executive told Techcircle.
The round also saw participation from Fireside Ventures, Bio Sensors International, Gaja Ventures and several marque angel investors across Asia and the US.
The one-year old startup is focused on making products that improve child development and growth metrics by creating a new ecosystem that engages parents, health insurance companies, corporate benefit programs and schools.
Its first product is the Kiddo, the world's first health and wellness wearable for children aged 3-10 years. Kiddo tracks key biometrics for children and provides real time health, well being, stress and development insights on a mobile app.
Kiddo is slated to go live on Kickstarter in January 2017 following its launch at CES 2017. The company is currently targeting a beta run with over 400 users across key cities in the US in December 2016.
"We're building a tool that will make it easy for parents to understand their children's health and ensure they never miss important issues. We're working hard to create that ecosystem and this capital helps get us there faster," said Jaganath Swamy, co-founder of Good Parents.
The new capital will be used to expand operation and develop the Kiddo product.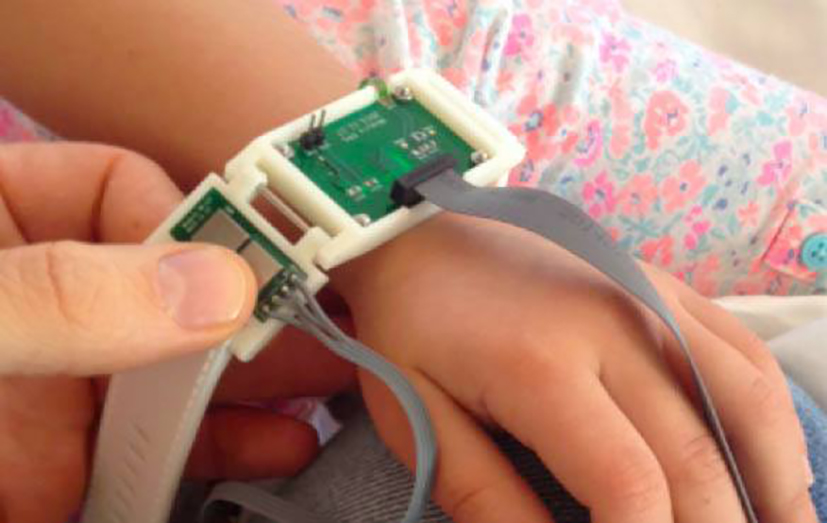 Good Parents has also partnered with Samsung and key advisers at the Foods for Health Institute based at University of California for enhancing product capability, validation and functionality.
The startup has 10 employees across two offices in San Francisco and Hong Kong.
It was founded in late 2015 by Jean Rintoul (CPO), Bo Vargas (CTO), and Jaganath Swamy (CEO). Rintoul was one of the early employees at Basis, where she worked on algorithms and hardware for the Basis B1 and co-authored several patents. Vargas was the founding CTO of Quanttus, a blood pressure tracking company from MIT, and received investment from Khosla Ventures and Matrix Partners, Swamy is a serial entrepreneur having done two startups, and was also an investor with HarbourVest and at Northgate Capital.
Good Parents is Fireside Ventures' second investment in wearable tech in the past two months. In August, Witworks Consumer Technologies Pvt. Ltd. raised an undisclosed amount of investment from Fireside Ventures, Investopad, P39 Capital and a syndicated group of angels.
In a similar deal, GOQii Inc, a wearable devices startup launched by Indiagames founder and former CEO Vishal Gondal, raised an undisclosed amount from the venture capital arm of Edelweiss Financial Services Pvt in February Ltd. Last week, the startup also received backing from Ratan Tata, chairman emeritus of Tata Sons Ltd.
Prior to that, India's second-largest IT services firm Infosys Ltd said it will invest $3 million (around Rs 20 crore) from its Innovation Fund in wearable tech startup WHOOP Inc.
New York Stock Exchange-listed Fitbit Inc is one of the major players in wearable tech. Many other tech companies globally, including Apple, have launched wearable device.
---