FirstCry acquires BabyOye; raises $34 mn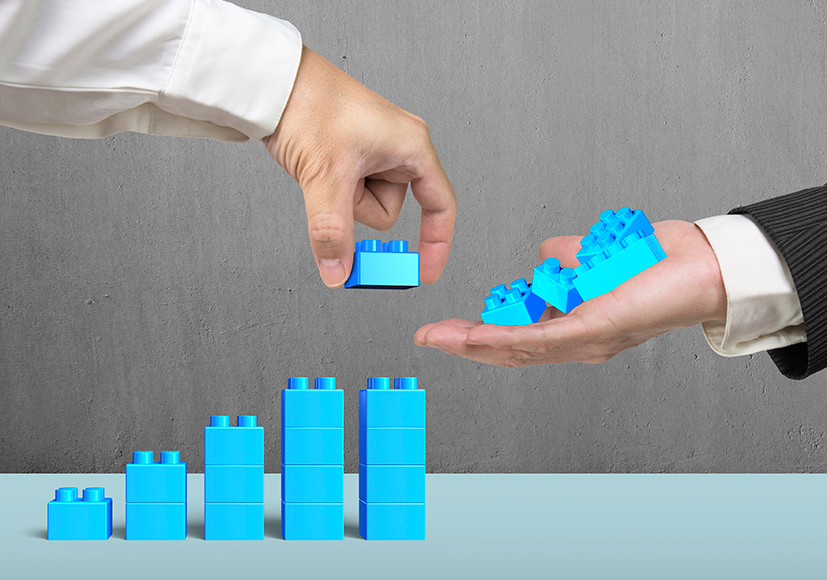 Online baby products retailer FirstCry has agreed to acquire auto-to-software conglomerate Mahindra & Mahindra Ltd's baby-care business BabyOye in a cash-and-stock deal that will help it consolidate its presence in the growing segment through an omni-channel strategy.
The deal is worth Rs 362.1 crore ($54.3 million), M&M said in a stock-exchange filing over the weekend. FirstCry will pay Rs 7.5 crore in cash and issue shares worth Rs 354.6 crore to Mahindra Retail Pvt. Ltd, which operates BabyOye, the filing said.

Separately, FirstCry—operated by Brainbees Solutions Pvt. Ltd—has separately raised $34 million (Rs 226 crore) from the Mahindra Group, Switzerland-based private equity fund Adveq, Infosys co-founder Kris Gopalakrishnan and existing investors including IDG Ventures India.
The move will help FirstCry expand its offline presence. BabyOye has about 120 physical stores, including some franchisee outlets, while FirstCry has almost 180 stores. Both companies also sell products online. As per the deal, Mahindra will operate all company-owned stores under a master franchise agreement with FirstCry, the companies said.
FirstCry was founded by serial entrepreneur Supam Maheshwari, who had previously built and sold Brainvisa Technologies. He will continue as the CEO of the combined entity, to be called 'FirstCry.com—A FirstCry Mahindra Venture.'

Maheshwari said in a statement the deal with the Mahindra Group will bring in synergies that will help FirstCry expand and achieve its profitability goal much faster.
Anand Mahindra, chairman and managing director of Mahindra Group, said in the statement that the future belongs to "click and brick" businesses and that consolidation is the way to thrive and establish industry leadership.
Mahindra Group had acquired BabyOye in February last year. Later that year, Mahindra renamed its offline babycare store chain 'Mom n Me' as 'BabyOye by Mahindra.' This was the first M&A deal by an Indian business group in the e-commerce segment, which had until then seen mergers mainly among companies backed by common venture capital firms.

FirstCry has emerged as a strong player in the segment over the years even as some competitors such as Hushbabies shut down in the past. FirstCry has raised $125 million in funding so far, including the latest round, from investors including IDG, Valiant Capital Partners, New Enterprise Associates, SAIF Partners, Temasek Holdings and Vertex Ventures. In January this year, Tata Group's chairman emeritus Ratan Tata invested in FirstCry.
Babyoye was founded in 2010 by husband-wife duo Sanjay Nadkarni and Arunima Singhdeo. In 2013, it acquired rival Hoopos.com in an all-stock deal. At the time, BabyOye was a close competitor of FirstCry. But while FirstCry sped away with multiple rounds of funding, Babyoye struggled to get fresh funding and was eventually acquired by Mahindra Group.
Analysts say the latest deal makes FirstCry the undisputed leader in the kids segment. "The combined entity is much stronger and will have better chances to raise further capital from large institutional investors," said Devendra Agrawal, chief executive at investment bank Dexter Capital.

Karan Sharma, director of digital and tech at investment bank Avendus Capital, said that baby care "is almost a mini-horizontal" category. "The supply chain in the category is more unorganised with low brand penetration and highly dependent upon imports, compared to any other retail category," he said.
FirstCry has branded franchisee stores across 85 cities, besides its e-commerce site. In addition, it also has distribution partnerships with over 6,000 hospitals across the country. It runs its private label under the BabyHug brand.
Sharma also said that no big player in the segment has been able to build a large offline play. "In an omni-channel model, you can create a large online brand supported by a large offline business and then you can integrate, leverage your inventory, own product brand or private label and leverage your customer behavior and loyalty to help build a more pervasive retail brand."

Sanchit Gogia, chief analyst at research firm Greyhound Research, concurred with Sharma. "The future is a hybrid model, a combination of online and offline," Gogia said. "The combined entity is strategically inclined toward that."
---