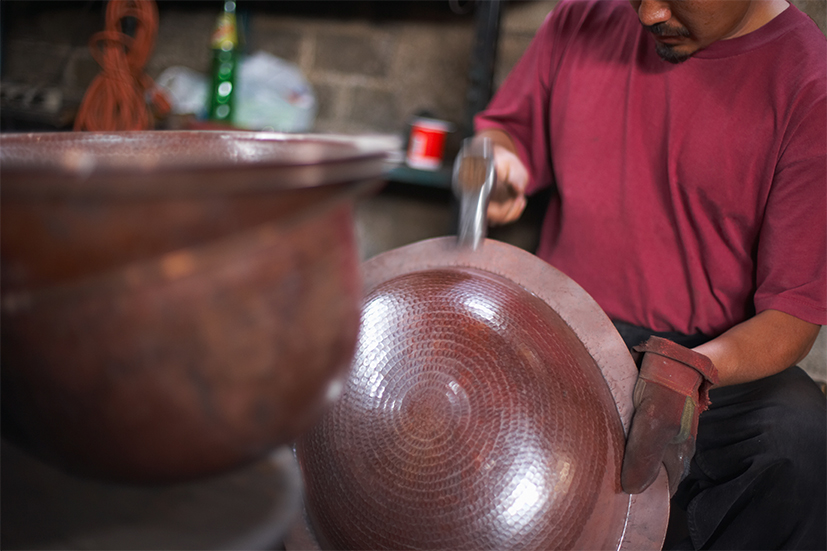 Ganesh Natarajan, former chief executive officer of Zensar Technologies Ltd and chairman of Nasscom Foundation, has invested an undisclosed amount in Studio Coppre, an online retailer and manufacturer of handcrafted copper artwork.
"This is one of our minority investments. Studio Coppre will use the capital for design enhancements and low-cost automation for development and quality assurance," Natarajan told Techcircle.in.
The development was first reported by The Economic Times.
Owned and operated by Studio Coppre Pvt. Ltd, the startup was founded by Rashmi Ranade along with Seemantini Mihir and Sudakshina Banerjee in 2014. It attempts to revive heritage crafts with the appropriate design and marketing interventions to improve and ensure socio-economic and cultural sustainability of craftspeople and heritage.
Studio Coppre designs and manufactures a number of copper products including floaters, lights, cutlery, serveware and wellness items.
A graduate of Indian Institute of Technology Mumbai, Ranade was running a design studio for over 20 years before founding Studio Coppre. Mihir, an alumna of University of Pennsylvania, worked with The Akshaya Patra Foundation and Nandu Chemical Industries in the past while Banerjee was associated with Neilsoft, Ekatra, Sahay and Lowe Lintas before launching Studio Coppre.
According to the report by The Economic Times, the company had received an undisclosed amount in seed investment from Forbes Marshall Foundation.
Natarajan has been actively involved with the startup ecosystem post his retirement from Zensar Technologies, a Bombay Stock Exchange-listed software services firm which he led as vice chairman and chief executive till early 2016. Prior to that, he was managing director and chief executive of learning solutions company Aptech Ltd.
Recently, Natarajan launched 5F World, a meta-startup platform that would invest in skills, startups and social ventures in the country. "The idea behind 5F World is that we invest in the digital technology and in digitally-enabled communities. Studio Coppre has used technology to integrate and introduce the artisans, who were working on their own, to today's requirements and demands while keeping heritage handcrafting techniques intact," he said.
"Our thesis was to do two majority investments and two minority investments," he added. 5F World would own anywhere own between 15% and 26% in its minority investments while its majority investments would be anything upwards of 60%.
Studio Coppre is one of its minority investments while it has made a majority investment in Skills Alpha, which offers technical and soft skills training with the use of digital technology. Natarajan said other investments—a majority investment and a minority deal—are being finalised currently. By March next year, 5F World will have four investments in total, he said.
---