Exclusive: Aerospace and defence tech startup Aadyah raises $2 mn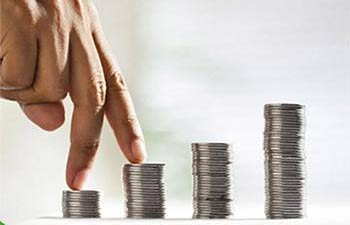 Aerospace and defence technology startup Aadyah Aerospace Pvt. Ltd has received pre-series investment of Rs 13 crore ($2 million) within seven months since its launch in April, said its chairman and managing director Shaju Stephen. Stephen had previously served as the MD and CEO of the India subsidiary of Spanish multinational company Sener Inginieriay Sistemas S.A.
V Sunderarajan, former director of Sener India is the CEO and Pradeep Kumar, former group director of Vikram Sarabhai Space Centre, is the CTO of Aadyah. Besides Stephen, Sunderarajan and Kumar, former Sener India senior executives Sabu Joseph, Amarnath Reddy and Varun Kurup are the other co-founders.
Stephen said four individual investors together have put in Rs 13 crore but did not disclose the names of the investors. He said the company would begin with developing three components – electro mechanical actuators, control actuation systems and electro optics systems – for missiles and launch vehicles in the initial phase. "Defence establishments such as DRDO, Bharat Dynamics, ISRO are the prospective clients," Stephen said.

Defence Research and Development Organisation (DRDO), missile manufacturer Bharat Dynamics and Indian Space Research Organisation (ISRO) together have annual budgets of around $5 billion. Their requirement of various parts and subsystems throw open opportunities for private players specialising in mission-critical components.
"Offset is another area of opportunity for us," added Stephen. The offset policy of the India government that makes it mandatory for foreign defence manufacturers to make components worth 25-50% of the total contract value in the country, which is expected to throw up numerous deals for domestic defence manufacturers.
"It is going to be an R&D-driven engineering and design entity with integration and test facility," said Stephen. The company is setting up 25,000 square-foot test facility in Bangalore and is expanding its strength from 15 to 50 by the end of the calendar year. "About 40 of them would be engineers," he said.

Aerospace and defence business in private sector is dominated by large business conglomerates such as Tata Group, Reliance, L&T etc where there aren't too many startups emerging.
Bangalore-based Team Indus, incorporated as Axiom Research Labs Pvt Ltd, that develops defence and aerospace technologies and works on a project to land a robotic rover on the moon is backed by a dozen angel investors including Infosys co-founder Nandan Nilekani, HCL co-founder Ajay Choudhri, iSPIRT co-founder Sharad Sharma, Accel Partners' Subrata Mitra and Shekhar Kirani. Team Indus is in talks for a large institutional round of funding.
---