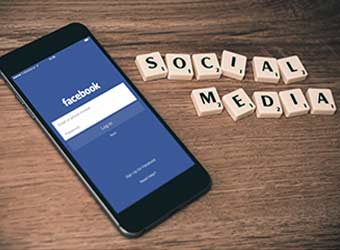 Social networking giant Facebook Inc. has announced a slew of new features that would connect users even further.
The new features allow users to get advice from their friends on things-to-do in their vicinity, book movie tickets, make appointments and even order food, the company said in a blog post. However, these features have been rolled out only for users in the US for the time being.
With over 125 million Facebook users in India, it becomes the second-largest market after the US. According to a report by market research firm eMarketer published in January 2015, India will surpass the US to lead the global tally of the largest Facebook userbase on mobile by 2017.
Let's check out the new cool features that Facebook announced for its US user base and Indians might just get to use them soon.
Get Recommendations: Facebook rolls out a new feature that allows its users to turn on recommendations from friends and local groups. Once activated, friends can comment on the post with suggestions about new places in their vicinity. Moreover, the users can see all the suggestions mapped out and saved in one place. One could also visit the recommendations bookmark on Facebook to ask a new question or help their friends.
Discover Local Events: To make exploring events even better, Facebook has revamped the events bookmark. From latest events activity from friends and hosts, to browse through events recommendations based on its popularity among the user's connection; it will all be made easier. The feature will be rolled out in the coming few weeks.
Order food: Facebook even has planned to venture into the online food ordering space. One can now order food from restaurants directly from their Facebook Pages. Simply click "Start Order" on any restaurant's Facebook Page that uses Delivery.com or Slice.
Make an appointment: For local businesses that require one to make an appointment, such as spas and salons, Facebook's new feature will now allow users to now request a time via the business' Facebook Page and view their entire slate of services and offerings. They'll then revert on the Messenger to confirm the appointment.
Get a quote: Some local business pages will now have a "Get Quote" button at the top that will let the user to easily and quickly request a quote from the business.
Get tickets to movies and events: Facebook has some good news for the movie buffs too. Users can now buy movie tickets straight from their Facebook Pages via Fandango. In partnership with Ticketmaster and Eventbrite, Facebook will also make it possible for people to get tickets to other events — free or paid — directly from the event page on Facebook.
Will these features be seen in India soon? Recently, Facebook has been seen venturing into new spaces. In October this year, it launched a local commerce tool Marketplace for users to buy and sell items. With Marketplace, Facebook is attempting to organise the already popular but scattered buying and selling activities on its platform.
Later, in the same month, Facebook unveiled its Workplace. It launched its enterprise messaging service Workplace, which will compete with Slack, Google Hangouts, Microsoft's Yammer, Salesforce's Quip and Evernote. India is one of the key markets in the enterprise space for the Menlo Park, California- based company, which started as a college social network at Harvard University in 2003. It will be hard for Facebook to not launch these features in India in the near future where each of the spaces that the new features venture into is swelled up and flourishing.
---