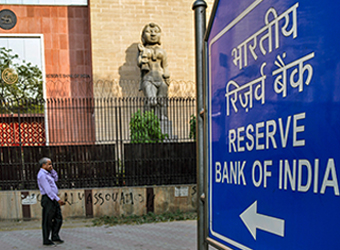 The Reserve Bank of India (RBI) has allowed Foreign Venture Capital Investors (FVCIs) registered with the Securities and Exchange Board of India (SEBI), the capital markets regulator, to invest in Indian startups without any prior permission from the central bank.
The RBI allowed such SEBI-registered FVCIs to invest in "equity or equity-linked instrument or debt instrument" issued by a startup in specified sectors. FVCIs have been allowed to open a foreign currency account or a rupee account to make transactions, according to an RBI notification issued on Thursday.
These relaxed norms will help rationalise the investment regime for FVCIs and give a fillip to foreign investment in the startups, the RBI said.
In February, the central bank had relaxed foreign direct investment norms to allow FVCIs to invest in Indian startups.
The relaxation of norms comes even as the Narendra Modi government's 'Startup India' and 'Stand up India' campaigns have failed to gain much traction.
The RBI defines a 'startup' as any private limited company, partnership or a limited liability partnership, registered in India less than five years ago, with a turnover of less than Rs 25 crore during any of the preceding financial years. Such entities, the central bank stipulates, should be "working towards innovation, development, deployment or commercialization of new products, processes or services driven by technology or intellectual property."
---