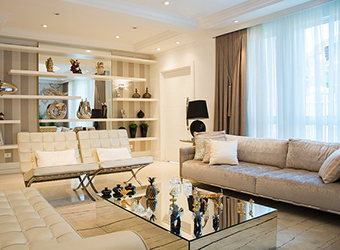 Foyr.com, a Hyderabad-based online interior designing and home décor startup, has raised funding from a new real estate technology investment vertical set up by property consultancy firm Jones Lang LaSalle (JLL) India.
The funding round comes more than a year after Foyr, earlier known as Renderlogy, secured under $1 million from Astarc Ventures. Foyr, operated by JBR Interio Technologies Pvt. Ltd, also counts Brick Eagle Capital Group as an investor.
"Foyr's unique technology has global appeal, and the advancements they have made in AR/VR (augmented reality/virtual reality) are globally competitive and scalable," JLL India chairman and country head Anuj Puri said in a statement. JLL didn't disclose the amount it invested in Foyr.
Foyr was launched in March 2014 by Shailesh Goswami. It uses technology, virtual reality and real-time market intelligence to provide interior design services to home owners.
Goswami is an IIT Delhi graduate and has an MBA from Faculty of Management Studies, Delhi. He was a senior director at Microsoft before starting JBR Interio.
Meanwhile, JLL India said its new investment vertical will invest in startups or growth-stage companies developing technology solutions specific to the real estate sector.
The vertical will focus on areas such as geographic information systems (GIS), visualisation and augmented reality, artificial intelligence, sustainable energy, water efficiency, smart commercial buildings, smart city tech applications, property management technologies, data analytics, home automation and Internet of things, Puri said in the statement.
Anuj Nangpal will head JLL India Real Estate Technology Ventures and will work closely with JLL's various business lines and financial partners to deploy seed capital into the identified firms.
Typically, an early-stage company needs $100,000 to $2 million to go from proof-of-concept to growth in a period of around 12-18 months, said Nangpal. "JLL's proprietary capital, along with its strategic partners, will finance this cycle," he said.
The new vertical plans to invest in 10-15 early-stage companies in the first 12-18 months.
The investment vertical expects to announce three further investments before the end of 2016.
This will be an independent investment entity but JLL will explore the potential of working with private equity funds and financial institutions to make larger investments, if needed.
---