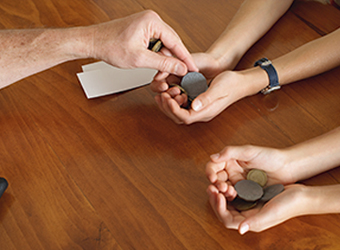 Bangalore-based Minions Ventures Pvt. Ltd, which runs invoice discounting platform KredX, has raised $6.25 million (around Rs 42 crore)in its Series A round of funding led by marquee investment firm Sequoia India. The company's existing investor Prime Venture Partners has also participated in the round.
The company will use the capital raised to strengthen the technology, data and sales functions, it said in a press statement.
KredX, earlier known as Mandii, connects credit-worthy micro, small and medium enterprises (MSMEs) to individual financiers.
A form of short-term borrowing, invoice discounting allows a firm to draw money against its sales invoices before the customer has actually paid.
It has developed a technology platform and a proprietary credit risk assessment model for borrowers. For financiers, KredX provides a range of trade services from sourcing curated invoices to conducting due diligence using its proprietary credit underwriting algorithms.
Thus, it helps businesses meet their short-term working capital needs by discounting their unpaid invoices (raised against blue-chip companies) to a network of buyers and financiers including banks, non-banking financial companies or NBFCs, wealth managers and retail investors.
KredX was co-founded by IIT and Stanford alumni Manish Kumar, Anurag Jain and Puneet Agarwal in 2015.
"We aim to connect financiers and businesses in a mutually beneficial manner by helping MSMEs unlock the value of their invoices and boost cash flow, while providing an investment opportunity for financiers to channel their funds optimally", said Anurag Jain, co-founder and chief operating officer of KredX.
The company raised $750,000 (around Rs 5 crore) in funding from Prime Venture Partners in April this year.
"KredX is disrupting a multi-billion dollar informal lending market for businesses across India using technology, and thus allowing under-served SMEs access to credit from private and institutional lenders, typically 60-90 days in duration. The company neither assumes credit risk, nor has a balance sheet and that makes it akin to a pure marketplace," said Shailendra Singh, managing director, Sequoia Capital India Advisors.
NBFCs have been increasingly filling up the credit void created by banks' reluctance to lend to small enterprises. A number of fin-tech startups have come up offering solutions that make it easier for micro and small businesses to raise capital.
Online platform LoanTap that offers equated monthly installment (EMI)-free loans and overdraft products to salaried professionals plans to lend to small and medium-sized businesses with an average loan size of Rs 6 lakh.
The platform that recently raised $3 million (Rs 20 crore) also plans to expand to the top 10 cities of the country.
Former Housing CFO Ritesh Jain teamed up with Manish Lunia and Deepak Jain in July to start an online lending platform for SMEs.
In June, SME lending firm Lendingkart raised $32 million in a Series B round led by Bertelsmann India Investments and others,
In March this year, Chennai-based Veritas Finance Pvt. Ltd, which provides financial services to micro and small enterprises, raised about $4.5 million in its Series A round of funding led by Sarva Capital LLC.
Bestdealfinance.com, an online marketplace that provides loan fulfillment services for individuals and SMEs, secured $3 million in Series A funding led by Kalaari Capital in September 2015.
---