L&T Infotech to buy Pune analytics startup AugmentIQ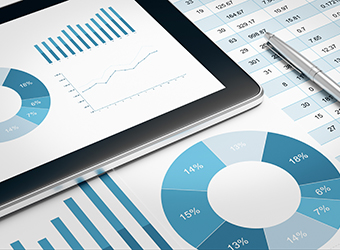 IT services firm Larsen & Toubro Infotech Ltd has agreed to buy Pune-based data analytics startup AugmentIQ Data Sciences Pvt Ltd in an all cash deal worth Rs 7 crores.
The startup offers IP-based, big data and analytics solutions that help enterprises derive business benefits. It had revenues of Rs 2.40 crore for the year 2015-16.
"As a result of this acquisition, L&T Infotech will gain access to MAXIQ, the big data platform developed by AugmentIQ, which is currently servicing one of the world's largest credit bureaus, large banks as well as regulatory agencies," said the Mumbai-based L&T Infotech in a filing with the stock exchanges on Tuesday.

AugmentIQ was started in November 2012 by former Capgemini executive Sachin Vyas. MAXIQ brings automation and Do-it-Yourself (DIY) to big data. Its end-to-end, self-service approach enables business users to leverage big data technologies such as Hadoop and Spark easily.
"During the last four years, we have grown rapidly and we are working with some major clients in India and globally. The acquisition by Larsen &Toubro Infotech opens up a unique roadmap for our innovative offerings to grow and mature further," said Vyas in a statement.
AugmentIQ currently services credit bureaus, banks as well as regulatory agencies.

"Our clients are seeking big data solutions that can be implemented quickly and scale as per their requirements. AugmentIQ offers a very versatile platform that can expand instantly and enable accelerated data monetization," said Sanjay Jalona, chief executive and managing director of L&T Infotech in a statement.
L&T Infotech had gone public in June this year.
The company had earlier said that it was actively scouting for acquisition opportunities to give a boost to its offerings in the areas of consulting, analytics and Internet of Things.

---