Truck aggregator FR8 raises venture funding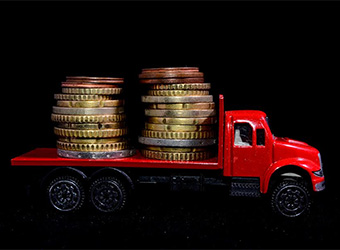 Early-stage agri-tech focused investment fund Omnivore Partners has invested Rs 6.5 crore in FR8, a Chennai-based truck aggregator, according to the company website.
FR8, a technology-driven logistics service provider offering long haul transportation, was founded earlier this year by Vasanth Immanuel and Jayendran Panneerselvam.
Before starting FR8, they worked together at Store N Move, a logistics and supply chain firm, where Immanuel was the chief executive and Panneerselvam was the chief technology officer.

"FR8 is building India's most capital efficient, asset light logistics platform and working on strong partnerships to take the journey forward. With this fundraise, we will be able to scale up our platform and expand to 10 more cities, while investing in technology and talent," Vasanth Immanuel said in a statement.
FR8, owned by Olog Logistics Pvt. Ltd, which launched its product in June 2016, has 2,500 trucks from 400 vendors on its marketplace platform. It currently handles nearly 1,000 orders worth Rs 2.5 crore a month, an Economic Times report said, citing the chief executive.
The startup plans to grow 10 times over the next one year and expand its network from seven cities to 17, the report said.

The funds raised will be utilised for hiring and beefing up technology. The company's clients include Asian Paints, Pepperfry, Britannia and Paperboat, among others.
It connects clients with trucks depending on a requirement. Vendors are notified if a truck of theirs matches the requirement.
Omnivore Partners, which is led by Mark Kahn, invests from its Rs 260 crore fund. It has invested in companies such as cold storage maker Ecozen Solutions and IT & services startup Retigence Technologies, among others.

---