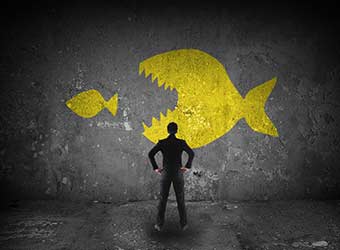 BroEx, a mobile-based property brokers network, has acquired real estate technology startup REXPROP for an ndisclosed amount to expand business and provide better products to its clients.
Gurgaon-based REXPROP or 'Real Estate Property Exchange' is a startup which offers solutions such as inventory distribution, broker to broker listings and CRM for property consultants, agents, brokers and developers.
"We have acquired REXPROP as it has some very good products which will complement our business. This is our second acquisition," BroEx co-founder and chief executive Pallav Pandey told PTI.
Earlier this year, BroEx had acquired independent broker company Professional Brokers. It had also tied up with real estate consultant JLL India's housing arm for getting access to exclusive deals.
Pandey did not disclose the size of the deal, but said the company is looking for more such acquisitions to expand its business.
REXPROP founder and chief executive Sachin Garg would guide the BroEx team over the next three months to assimilate the unique features of the brokers network into BroEx.
"REXPROP has developed innovative offerings around listing management and CRM for real estate brokers which compliment BroEx," Pandey said. BroEx is being used by more than 1.5 lakh real estate brokers, he said, adding that this deal would further enhance its offering and cement position as the go-to software for the brokerage industry.
Yale graduate and serial entrepreneur Sachin said: "Real estate information exchange is a network play and it made sense to join BroEx and get our product in hands of a larger user-base." "Leading real estate portals struggle with the problem of incorrect information posted by brokers which spoils experience of end customer, in contrast BroEx and other B2B exchanges like REXPROP have 100% authentic inventory on rental and buy/sell listings," Pandey said.
BroEx, which had raised $1 million as seed funding, helps real estate brokers to serve their customers better and close deals faster. It also provides inventory information to FastFox.com - rental brokerage service by its parent company OkuTech. OkuTech is founded by IIT alumni and funded by LightSpeed Venture Partners.
---