Exclusive: Times Internet to create large M&A fund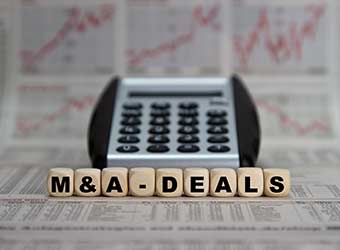 Times Internet Ltd (TIL), the digital business arm of India's largest media group Bennett Coleman & Co Ltd (BCCL), also known as the Times Group, is creating a large fund exclusively for mergers and acquisitions. The fund is likely to come into existence by early next year, TIL CEO Gautam Sinha told Techcircle.
"We haven't fleshed out exact details… we are still six months away," said Sinha, adding: "Our aim is to become the largest internet company by some distance…It (the fund) will be, therefore, large."
Sinha claimed TIL is already the biggest internet company in India and its intent is to increase its dominance in the market.

TIL's parent BCCL publishes some of India's largest selling titles such as The Times of India, The Economic Times and also, runs TV news channels such as Times Now and ET Now besides owning and running hordes of other print and TV platforms in mainstream Hindi and English as well as regional languages. TIL, which houses BCCL's digital business, has close to 20 subsidiaries that include realty portal MagicBricks, coupon site CouponDuniya, cricket news site Cricbuzz and eat-out table booking platform DineOut. TIL posted a revenue of Rs 1186 crore in the year ended March 2015.
With 37 digital properties under its belt, mostly in digital content and some in digital product businesses, TIL claims to have a user base of 175 million. That covers almost half the internet population in India.
TIL, which made close to a dozen buyouts and acqui-hires in the past two years including those of CouponDunia, Dineout Services, Viral Shots, Willow TV, among others, has already signalled its intent to step up pace on the inorganic growth front and spend a few hundred million dollars on acquisitions in the medium term.

"If we look at the acquisitions we did in the past four years, everything has been done with the basic philosophy of monetizing the reach we have already achieved," Sinha said.
"Our appetite is quite large. We fund acquisitions off our balance sheet. Having said that we are creating structures around a fund just to do M&As," he added.
Sinha, however, refused to share details such as the size of the fund saying details were still being worked out.

TIL will do some three acquisitions, besides a number of acqui-hires every year, he said. "Historically, if we look at the acquisitions we have done in the past, they have grown since the time they got acquired and remained autonomous. They benefitted from the acquisition. We are pretty bullish on the assimilation," Sinha said.
Besides its 20 subsidiaries, TIL has investments in around 50 firms, most of them through its accelerator TLabs, and a global partnership programme under which it picks stakes in international internet companies and helps them expand in the Indian market. Last year, it had picked small stakes and forged partnerships with Uber and Coursera.
---