India's e-commerce story is just beginning, will continue investing: Amazon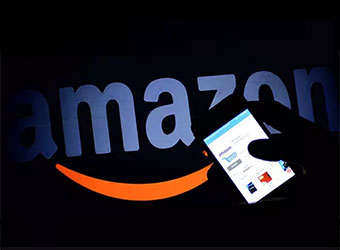 Claiming a significant three-fold jump in sales in the month of October from last year, e-commerce heavyweight Amazon said it would continue investing big in India as it considers the market very early in its e-commerce trajectory.
US-based Amazon, which started operations in the country in June 2013, has already invested $2 billion into its India business and in June this year, Amazon's founder and CEO Jeff Bezos committed to spend another $3 billion in India.
According to an interview with Mint, Amazon India head Amit Agarwal said the $3 billion investment commitment is on track and that it would take a lot more investment to unleash the true potential of e-commerce in India.

"India is very early in its e-commerce trajectory. Amazon is very early in its e-commerce trajectory in India. To transform how India buys is going to take a long time; it will take a lot of investment and... for many years. This is just the beginning," Agarwal was quoted as saying to the publication.
He said Amazon Prime, the membership programme it launched in July, was the top seller in October and expects this trend to continue for the coming months. Amazon charges an annual fee of Rs 499 for Prime, where it offers guaranteed free one-day, two-day and standard delivery on eligible items.
Agarwal claimed that Amazon's sales increased 2.7 times during this month-long Diwali sale event compared to the same period from last year. "October this year for us was 2.7 times of last year's October—which is incredible because last year was 4 times the October before," he said.

His comments come at a time when Amazon's international business recorded an operating loss of $541 million for the quarter ended September as compared with $208 million in the same period last year. The losses are primarily attributed to its spending to ward off aggressive competitions, especially Flipkart, from claiming a substantial market lead in India.
According to The Economic Times, the company has pumped in Rs 7,463 crore in 2015-16 to its main India unit, Amazon Seller Services, marking a significant upsurge from last year's investment of Rs 1,888 crore. Amazon Seller Services has received about Rs 9,600 crore in investments so far.
An email query send to Amazon's spokespersons for details on its October sales numbers did not elicit any response till the time of publishing this article.

Amazon and Flipkart are in an intense battle for supremacy. Flipkart, Amazon and Snadpeal had run sale events campaigns recently ahead of the festive season and are planning more such events for the year.
As the first campaign ended, Flipkart had announced victory over Amazon by selling 15.5 million units as compared to Amazon's 15 million units.
Ruling out Flipkart's claims of being the best in the business in India, Agarwal had said the metric followed by its rivals Flipkart and Snapdeal was 'bogus'.  He said customers chose Amazon as the default shopping destination and that he is confident of Amazon being the leader in terms of selection, reliability, convenience, price and availability.

"We have seen a phenomenal growth this year, much bigger from last year. In the five days, we have already shipped 15 million units with a few hours still to go. This is 3X bigger than last year," Agarwal told PTI.
According to research firm RedSeer Consulting, festive sales are expected to help e-commerce companies register transactions worth $1.5-1.7 billion in the month of October alone.
---