Exclusive: Aavishkaar invests in e-commerce logistics firm Connect India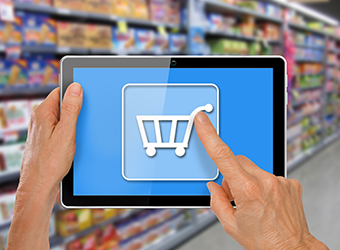 Connect India, which claims to be building a last-mile network of distribution points for e-commerce firms across the country, has raised fresh funding from one of its existing investors, a person privy to the development told VCCircle.
The Bengaluru-based firm, which is run by Connect India e-commerce Services Pvt. Ltd, has raised a round of growth capital from Aavishkaar Venture Management, an investment firm that backs enterprises working in rural areas and those targeting the poor.
The company has raised Rs 6.7 crore ($1 million) in this round. The firm, according to the person cited above, is seeking to build a network covering more than 20,000 PIN codes across the country.

It aims to build a last mile delivery network covering more than 50 cities, 450 district towns and 8,000 small towns, according to its website.
Launched in 2014, the company is offering its logistics services to 13 states across the country.
Email queries sent to Aavishkaar and Connect India did not elicit any response till the time of publishing this report.

Aavishkaar had backed the company last year when it had invested Rs 32 crore. The firm also counts 3ONE4 Capital, a family fund floated by former Infosys director and Aarin Capital promoter TV Mohandas Pai, as its investor.
Aavishkaar's funds
Aavishkaar has recently floated its third India-focused fund and said it will raise $250-300 million (Rs 1,680-2,020 crore then) in its third outing. The VC firm aims to make 18-20 investments from this fund with as much as $20 million investment in each portfolio firm.

The company's second India-focused fund, Aavishkaar India II Co. Ltd, had raised $94 million.
The fund had in the past backed firms such as Milk Mantra Dairy, Nalanda Learning Systems, Nepra Resource Management and Ergos Business Solutions.
Founded in 2001, Aavishkaar claims to have $200 million under management and a portfolio of companies in sectors such as agri-business, healthcare, financial inclusion, energy and education. The company has invested in at least 50 enterprises in India across eight sectors with 90% firms focusing on rural and semi-urban markets.

The firm had also launched a separate fund under Aavishkaar Frontier Fund in 2013 that seeks to invest in South and Southeast Asia. The fund, which has a target corpus of $75 million, is aiming to make the final close by December.
Other deals in the logistics sector
The logistics and supply chain sector has attracted several deals this year. One of the largest transactions involved Singapore's distressed assets fund management firm SSG Capital Management Group's investment of Rs 580 crore ($87 million) to acquire a 40% stake in Future Supply Chain Solutions Ltd from the company's existing shareholders.

In the biggest deal in the space this year, private equity firm Warburg Pincus invested close to Rs 835 crore (up to $125 million) in a logistics startup floated by Anshuman Singh, who until recently headed the supply chain arm of retailer Kishore Biyani's Future Group.
In yet another deal, Schedulers Logistics India Pvt. Ltd, a Mumbai-based cold storage warehousing and transport solutions provider, raised its Series B round of funding.
---