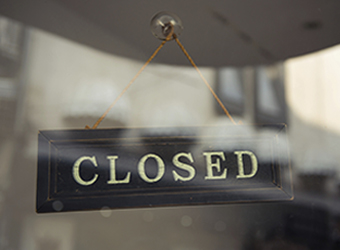 Bangalore-based scrap collection and recycling startup EnCashea, which raised a seed funding from FreeCharge co-founder Kunal Shah and others recently, has decided to shut down its operations due to an unsustainable business model that runs on thin margins, but necessitates incremental working capital.
The startup has decided to call it a day and return the remaining investor money to VCs before burning the entire capital, Priyank Jain, co-founder and CEO of EnCashea, told Techcircle.in. Jain said the company still has around 15-20% of the raised capital which it will be returning to its investors. "We feel it is enough to support an early stage venture rather than burning it on a business with a bleak outlook," he said.
The company that operated on both business-to-consumer (B2C) and business-to-business (B2B) models had ended its consumer business when it suspended consumer pickups in September on scalability concerns. The B2C business was growing slowly despite being a high-margin segment.
"We were facing scalability concerns on the consumer business, which was a high-margin business but growing relatively slow. We stopped our consumer operations in September to stop burning investor cash on an unsustainable business and tried to figure out the feasibility of a scalable B2B model in the same space," he said.
However, Jain said the team gradually realised that the feasibility of a B2B model is limited, given the thin margin, customised requirements of customers and relatively higher working capital needs.
"Hence we have decided to take a tough call to close the business rather than burning the cash till it lasts. Though the company is left with the significant portion of the money from the first round of funding, we see little point in burning it on a non-scalable business," he said.
The company employed around 25 people, including seven-eight full-time employees in addition to contract staff. Jain said all the employees are given four-six weeks of severance and have been provided guidance in finding alternative jobs.
Operated by EnCashea Technologies Pvt. Ltd, the startup was founded in August 2015 by Jain along with Harshal Chaudhari and Rahul Jaiswal, all IIT graduates. Jain worked with Avendus Capital and Dezyre in the past while Chaudhari was associated with Schlumberger and Ather Energy. Jaiswal worked with Tavant Technologies, Fiscal Services and Snapwiz before launching EnCashea.
The startup allowed users schedule scrap pickup both on its website and Android app. It collected and segregated recyclable scrap from both households and corporates and sold directly to paper mills and e-waste recyclers.
Early this year, the company had raised an undisclosed amount in seed investment from FreeCharge co-founders Kunal Shah and Sandeep Tandon, Tracxn Labs and a group of unnamed investors.
Techcircle.in had recently reported that the company was in advanced talks to acquire its city-based rival RaddiMan. However, Jain said EnCashea did not continue the conversation due to limited visibility on its future. RaddiMan's website is non-operational currently.
The company was also in talks with multiple venture capitalists to raise a Series A round, but it failed to secure a new round of investment. This too has led to its decision to end its operations. "This also remains one of the reasons. There is little interest from VC community in the waste management space. Some leading VCs, who were interested, backed out on scalability concerns," Jain said.
Other startups operating in the scrap collection and waste management segment include KabadiExpress, Pastiwala, Karma Recycling, Pom Pom, ExtraCarbon and Attero Recycling.
---