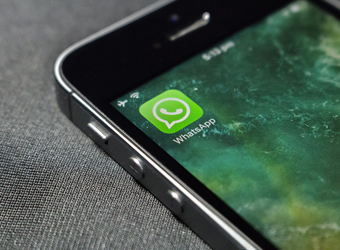 Instant messaging platform WhatsApp is now facing stiff competition with the likes of Google Allo, Snapchat and Hike adding new features to its interface. To stay relevant WhatsApp is testing a new interface with the status updates tab.
WhatsApp's new feature will allow users to send images to its contacts for a limited period. The feature, similar to Instagram 'stories' and Snapchat's 'snaps', will co-exist will the old 'status' update tab.
According to a report on Firstpost on Friday, currently, the functionality is only available as a hidden feature in the latest WhatsApp public beta for Android and iOS.
WhatsApp's owner Facebook Inc. recently added a feature 'Messenger Day' to its messenger, a snap-like functionality. It also introduced 'Instagram stories' to compete with rival Snapchat.
WhatsApp is rolling out its much awaited 'video calling' feature. The feature, in its beta version, is being tested by users who are members of Android's beta programme.
Earlier, it had introduced a Camera Tab to click photographs, record videos and send them to multiple contacts without leaving the app.
In its test version, there is no option to set the timing of the image or video. However, one can set the recipients of the new status. Users can add a new status using the add 'New Status' tab on the top right options in the 'Status' tab, said the report.
Once the user clicks the photo or records the video to be shared, a preview screen will allow cropping the video, adding emojis, scribble using the pencil tool or add text.
The move seems to be a part of Facebook's new video-first strategy, which Zuckerberg highlighted during Facebook's third quarter, 2016 earnings call earlier this week.
"So I can talk about shifting to put video-first across our whole family. You can see that a little bit in the announcement and launch of Instagram Stories and what we're doing with Messenger and some of the additional tests on Facebook and the camera work that we're doing in WhatsApp. So this is across the whole family of apps. This is a big part of the product experience that we want to deliver," he added hinting at new video and visual features coming across Facebook's apps including WhatsApp.
---