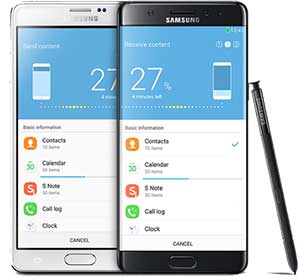 South Korean tech giant Samsung Electronics Co. is planning to make a comeback after the massive recall of its Note 7 series—due to complaints of the phones catching fire—by infusing artificial intelligence (AI) in its next phone.
The AI assistant will be like Apple's Siri, and will be launched with its upcoming Galaxy 8 phones, reported Bloomberg.
In October this year, Samsung had bought US-based AI firm Viv Labs Inc. for an undisclosed amount. This was the Asian company's fourth American acquisition in the past two years—a clear indication that it wanted to look out for innovation, even from outside the company. Viv Labs was founded by iPhone's Siri creators.
But it was not a very good year for Samsung so far. Galaxy Note 7, Samsung's latest flagship device, was launched on August 2. It went on sale in 10 countries on August 10 and was launched in India a day later.
After several cases of batteries exploding emerged on the social media, Samsung on September 2 said it would replace Note 7 devices globally. Issuing a global rollback, the Korean firm confirmed that there is a battery cell issue with the phone and that there are at least 35 confirmed cases around the world.
But separate cases of the replacement devices catching fire were reported before Samsung decided to discontinue the production and sales of Galaxy Note.
It reported a 30% dip in its operating profit for the third quarter as compared to last year due to the Note 7 debacle.
The company registered KRW 5.20 trillion ($4.5 billion) operating profit in the quarter through September compared with KRW 7.39 trillion a year earlier. The revenue fell to KRW 47.82 trillion from KRW 51.68 trillion as compared to a year earlier.
The Q3 results didn't arrive as a surprise as in a statement the company said it was expecting the negative impact due to the discontinuation of Note 7.
"The company already allocated the expected direct cost from the discontinuation of Galaxy Note 7 sales in its third quarter earnings guidance revision announced on Oct. 11, but expects the drop in revenue from the discontinued sales to continue to have a negative impact on operating profit for the next two quarters," Samsung said in a statement on October 14.
According to a report in The Verge, Samsung had posted strongest profits in over two years in declared Q2 results in July 2016. In Q2, Samsung's revenue was 50.94 trillion won ($45.2 billion), up 5% from a year ago, while operating profit was 8.14 trillion won ($7.22 billion), up 18%.
In May this year Alphabet Inc.'s Google had also launched its artificial intelligence assistant called "Google Assistant."
---