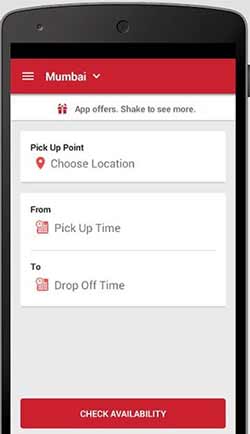 JustRide, a renting marketplace for self-driven cars, has raised $3 million (Rs 20 crore) in a bridge round of funding from Y Combinator partners and a number of global investors.
Apart from Y-Combinator partners Justin Kan (co-founder Jutin.tv & Twitch.tv), Qasar Younis (COO, Y Combinator) and Paul Buccheit (creator of Gmail), Susa Ventures, Kima Ventures, Axan Ventures, SCM Holdings and IT-Farm participated in the round.
The company will spend the fresh capital on its car sharing platform JustConnect and Yabber, an IoT device for cars, JustRide said in a statement.
JustConnect is a car sharing platform that helps individual car owners to monetise their vehicle while Yabber is a plug and play device that augments the connected car technology and data analytics to analyse the driving skills of the customers.
JustRide, which is run by AS JustRide Tours and Travels Pvt. Ltd, was co-founded in 2015 by Ashwarya Pratap Singh, Hemant Sah, Vasant Verma, Abhishek Mahajan, and Amit Sahu, all alumni of IIT-Bombay and NIT Allahabad.
Through its web- and mobile-based service network, the company links and facilitates car renting transactions between vendors and consumers. The cars are fitted with the company's flagship technology – smart vehicle technology (SVT) – which taps into a vehicle's electronic system and provides a real time access to the location and performance parameters of the vehicle.
Unlike other players, JustRide is not the proprietor of the vehicles it rents. It leases vehicles from individual vendors and individuals by providing them a minimum guarantee value. The tie-up is valid for a period of six months, after which the vendor is free to sell the vehicle.
It now plans to switch to a model where individual vendors could register their fleet of cars on the company's website. The vehicles shall be upgraded with the company's SVT service and rented out to individual customers for a minor service charge.
JustRide, which is part of Google's 'The Launchpad Accelerator program', was one of the three Indian companies chosen by Y-Combinator this year.
"The challenge is to build a sustainable car-sharing model to cater to the average urban commuters, while keeping in mind the interests of the car owners; who have a depreciating asset that does not get any return on it.  By leasing their idle car, an average Indian, who earns $500 each month, can increase their income two-fold," Ashwarya Singh, CEO & Co -Founder JustRide said.
He said the company has added 220 cars since piloting the concept in March.
The company had raised $400,000 (around Rs 2.7 crore) from a clutch of angel investors in its pre-Series A funding round in March this year.
In December last year, the startup got $50,000 in equity-free seed funding from Google as part of being selected for the internet giant's startup accelerator programme, Google Launchpad.
Prior to that, it raised an undisclosed amount in angel funding from Indian Angel Network's Alok Mittal, Toppr.com's Zishaan Hayaath, Palaash Ventures and other angel investors.
---