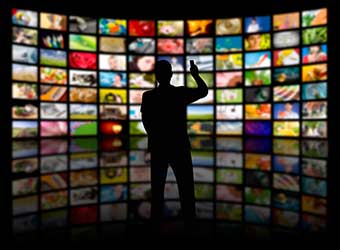 Anil Ambani-owned Reliance Entertainment has picked a majority stake in digital content and distribution company FunOnGo Media & Entertainment LLP to enter the video-on-demand space. FunOnGo Media & Entertainment has developed a new over-the-top (OTT) Android app called Chillx.
The all-in-one entertainment app offers users a mix of free and premium content including games, music and films. Videos on the Chillx app will be available in multiple languages. Besides on Play Store, the app will available at select OEMs and telecom retail stores.
The development was reported by The Economic Times.
"While Apps downloaded are mostly in line with global popularity, interest in content consumption in regional language is high. We see smartphone screen as a gateway to the consumer and our team will leverage its understanding of content and industry relationships to amplify value offering to the consumer," Sweta Agnihotri, chief executive of content syndication at Reliance Entertainment, said in a statement.
In March, it was reported that the Reliance Group led by Anil Ambani is set to exit the media and entertainment business and will focus on financial services and defence. The company was in talks to sell its radio and broadcast business under Reliance Broadcast Network Ltd (RBNL) to Subhash Chandra-owned Zee Entertainment Enterprises Ltd (ZEEL).
In December 2015, Reliance Group formed a new global media entertainment joint venture with ace Hollywood director Steven Spielberg, Jeff Skoll's Participant Media and LSE-listed Entertainment One. Christened Amblin Partners, the JV will create content using the Amblin, DreamWorks Pictures and participant brands and leverage the network for distribution.
---