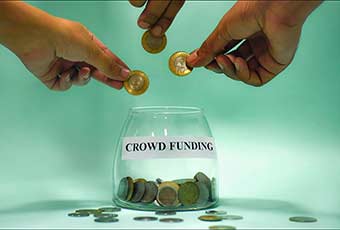 Banking, retail, and healthcare companies are the top adopters of startup technologies, while young firms that cater to the banking sector are most likely to raise investments, reveals a new study.
According to the Ecosystem Report on Enterprise Ready Startups 2016 by Microsoft Accelerator released on Thursday, intense focus on optimisation is leading enterprises in banking, retail, and healthcare segments to adopt enterprise technology solutions in a big way.
"Banking and healthcare have proven to be the most receptive to startup solutions. With the rise of digitisation across sectors, deep technology companies play a pivotal role in empowering these corporates to build innovative ways to engage with customers and address complex business requirements," the study observed.
While such technology solutions help banks increase customer traction and achieve greater customer satisfaction, companies in the healthcare space are expanding physical reach and affordability through machine learning and data sciences.
The report revealed that more than 40 startups catering to the banking sector were founded this year and close to $1.75 billion were raised by startups in this segment in 2016.
"India already has a billion mobile phone users, as well as a billion citizens with active bank accounts that are linked to their digital identities by way of Aadhaar. The tremendous scope of opportunity these startups can leverage is one of the key reasons these startups are successful in attracting funding," the study said.
As per the report, almost 50% of enterprise-ready startups belong to healthcare, retail and supply chain and banking sectors. Dynamic sectors such as banking, healthcare and IoT (Internet of things) are most receptive to startup solutions as determined by the percentage of enterprise startups in this space.
"We are very happy to note that Indian enterprises are looking at startups for innovative solutions and expertise for their digital transformation in India. This Ecosystem Report provides insights into how this enterprise-startup partnership has evolved in last few years, underlining the value of collaboration and building the startup ecosystem," said Ravi Narayan, global director, Microsoft Accelerator.
The report observed that data sciences, IT/ITES (Information Technology/Information Technology Enabled Services) and security startup attract maximum customers. Data sciences, IT/ITES and media startups have the nimblest company structures, while retail, supply chain and banking companies have the strongest company structures.
Microsoft said the report was based on a survey of 500 enterprise-focused startups that were founded post 2000 and are headquartered in India. The report lists the startups based on their enterprise readiness score, which is measured based on three parameters – customer traction, funding velocity of a startup and size of the company.
---