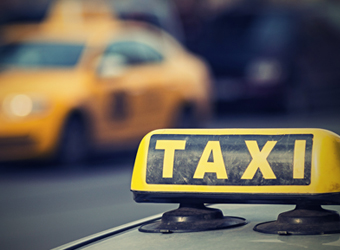 Jakarta-based ride-hailing and on-demand services startup Go-Jek has opened an engineering facility in Bengaluru, the company announced on Thursday.
But the founder and CEO of the company Nadiem Makarim, who is a Harvard Business School graduate, told Techcircle that it has no immediate plans to enter the ride-hailing market in the country.
Go-Jek, which is valued at $1.3 billion, said its engineering facility in India will also serve as its headquarters in the country.
This facility "will also become the training center for hundreds of Go-Jek engineers both from Indonesia and India," the company said in a statement. These engineers will build and service applications for the startup's Indonesia operations.
Go-Jek in India is registered as GoProducts Engineering India LLC and it focuses on product innovation, mining data and crafting consumer experiences for its parent company.
Makarim, in a statement said, "This will help us to continue and improve the daily lives of more than 250,000 motorcycle and car driver partners, more than 35,000 Go-food (food delivery wing) merchants whose businesses we helped grow and more than 3,000 service providers on our other on-demand services."
The startup offers online bike-taxi service in 15 cities in Indonesia. Besides the bike-taxi service, the startup has diversified into food delivery service, courier and logistic service, grocery delivery service, cleaning service, massage service, beauty and lifestyle service, automotive service, and pharmaceutical delivery service on its platform.
"We have been seeing how collaboration and knowledge-sharing between our engineers in Indonesia and India has helped accelerating our product innovation, mining data and crafting consumer experiences for Go-Jek," said Makarim.
Go-Jek recently made its fourth Indian acquisition when it bought Leftshift, a Pune-based mobile app developer that specialises in designing and engineering mobile applications for popular startups such as BookMyShow and Walnut.
In September, the Indonesian firm acquired Bengaluru-based home healthcare services startup Pianta for an undisclosed amount. As with LeftShift Technologies, Go-Jek absorbed Pianta's team into its India arm.
In February, Go-Jek acquired software engineering firm C42 Engineering and infrastructure automation startup CodeIgnition. C42's founder Sidu Ponnappa was appointed as Go-Jek's managing director. It had also set up an R&D centre in Bengaluru.
Founded in 2010, Go-Jek had raised over $550 million in August this year, a new round of funding led by private equity firms KKR and Warburg Pincus, the largest-ever for an Indonesian technology startup.
Go-Jek's investors include Sequoia Capital India, KKR and DST Global.
It claims to have partnerships with 200,000 motorcycle and car drivers and 5,000 truck drivers. It launched its bike-hailing app in January 2015.
---