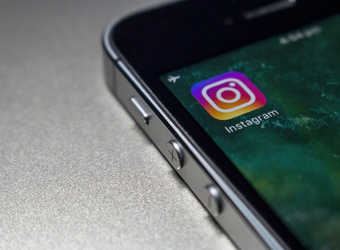 Facebook-owned photo sharing app Instagram is all set to launch 'Go Insta', a live video service similar to that of Facebook Live.
'Live is really exciting for us. It can enhance what we are doing. If I am trying to strengthen relationships with someone I love, then streaming video would be an amazing way to be closer to them,' Instagram chief executive Kevin Systrom told Financial Times.
Last week Facebook chief executive Mark Zuckerberg had told Investopedia that "video is going to be a lot more of the content you see on Facebook and the internet in a few years".
Facebook Live was launched in April this year, which "lets people, public figures and pages share live video with their followers and friends on Facebook," according to its website. Facebook notifies all friends once a user starts broadcasting live, for them to join in the stream.
It is still not clear how Instagram's live videos will work or if it will even become a full-fledged feature. A 'live' action icon will bring users to 'popular live broadcasts', a separate area of the app, reported Daily Mail.
The 'Go Insta' button appears only when the users use the in-built camera of the app to create videos and the 'Schedule' button is displayed in the top right corner, said the report by Daily Mail.
The development comes soon after Instagram introduced features like mentions and links, among others. The new features have been the biggest update to 'Insta stories' since launch. However, only two of the revealed features will be available to everyone to start with. Links, which allow users to attach hyperlinks to individual Instagram stories, will be available only to verified users for now.
---