Exclusive: Online rental marketplace WhatsOnRent shuts shop; returns 50% funding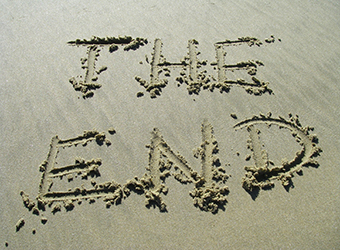 Online rental marketplace WhatsOnRent.com, run by Weblevered Technology Pvt. Ltd, has shut down its operations, amidst an inability to raise the next round of funding and a realisation that the business model may not work.
"The shutdown was a conscious business decision," WhatsOnRent co-founder Bharat Goyal told Techcircle. He further added that the company returned more than 50% of the seed funding it had raised to the investors.
"We could not see the next round of funding coming. We had to change the consumer mindset and without that pre-Series A funding of couple of million dollars it was not possible. It was also a business decision that this business might not work," Goyal said. . In January 2016, the company had raised an undisclosed amount in funding from CommonFloor.com co-founder Lalit Mangal, Excubator co-founder Neeraj Gupta, angel investor Sanjay Gupta and Bengaluru-based software firm Nixel Technology Pvt Ltd.

The company was founded in September 2015 by Sulabh Jain, Shreyans Shrimali and Goyal. WhatsOnRent allowed users to rent products across categories such as home appliances, kitchen appliances, laptops, furniture, treadmill and medical equipment.
Post the shutdown, Goyal has joined Lendingkart, a fintech startup in the working capital space, as vice-president, data engineering and Shrimali joined as senior product manager at e-tailer Amazon. While the third co-founder Jain is currently working as project leader at Impact Analytics, a business intelligence and data science insights provider.
"The only issue with the rental business was of changing the mindset of the consumers. Changing the consumer behaviour that renting makes more sense was a big deal," added Goyal.

The company which was only operational in Bengaluru was fulfilling 15-20 orders in a day and had about 1,000 paying customers before it decided to wind up the operations.
Just last week, fashion rental platform Blinge, which is backed by Anupam Mittal, became defunct as the founders did not feel the business model was viable.
Rental businesses have additional operating costs as the company has to take care of logistics of both delivery and pick up while also paying for maintenance of the product, all at a fraction of the MRP.

Lately, startups which offer rental services have attracted a lot of attention from investors.
In July, Bengaluru-based Edunetwork Pvt. Ltd, which operates home appliances and furniture rental marketplace RentoMojo, had raised about Rs 33.5 crore ($5 million) from existing investors including Accel Partners and IDG Ventures India.
In the same month, Cityfurnish, an online platform for renting furniture, furnishings and appliances, had raised an undisclosed amount in funding from Brand Capital.

---