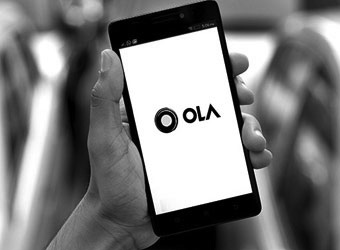 ANI Technologies Pvt. Ltd, which runs cab-hailing app Ola, has launched a postpaid service that gives users seven days of credit to pay for their travel.
The move comes in the wake of the Indian government's withdrawal of Rs 500 and Rs 1,000 notes, which has led to a massive cash crunch in the country.
Ola Credit can be repaid via net banking, debit or credit cards through the Ola Money e-wallet, the company said in a statement on Wednesday.
"Ola Credit is a global first from Ola to keep India moving towards a cashless economy. Ola Credit provides hassle-free mobility to citizens who can now pay later for their rides when cash conservation is important for many citizens," said Raghuvesh Sarup, chief marketing officer at Ola.
A user can select 'Ola Credit' as the payment option while booking a ride. The customer can avail cashless rides and settle dues as per his/her convenience, within a week. The seven-day credit cycle begins from the date of the first credit ride. A customer will be able to clear dues using the company's wallet Ola Money, within the credit period.
The company will, however, extend credit to users on a select basis, assessing a customer's transaction history.
Last week, the company claimed over 1,500% increase in recharges across the 102 cities of its operation since 8:30 pm on 8 November, when the currency ban was announced, till 12:00 pm on 9 November.
The company had said that in many smaller towns and cities across the country, which have predominantly been high on cash usage, there has been as much as 30 times growth. This included cities like Nagpur, Chandigarh, Bhopal, Lucknow, Patna, Ahmedabad, Coimbatore, Jaipur and Indore.
Ola, founded by IIT Bombay alumni Bhavish Aggarwal and Ankit Bhati, is battling aggressive US-based rival Uber in India. Ola has been launching several initiatives to woo commuters. Recently, it started offline booking, to ensure that commuters no longer need to depend on Internet connection to book rides.
The offline booking feature automatically appears when a user is offline, allowing them to send their current location through a text.
Recently, Ola and Uber faced a setback when the Karnataka High Court upheld the state government's rule to put an upper limit on fares.
---