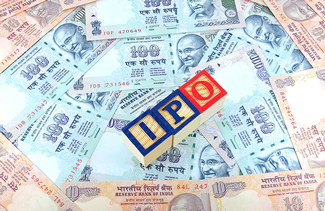 Photo messaging service Snapchat confidentially filed for an initial public offering with the Securities and Exchange Commission (SEC), sometime before Donald J Trump was declared President-elect of the United States, according to a Reuters report filed a few hours ago, citing unnamed sources.
While the Internet company will hit the public markets in March, it secretly filed for IPO now to test investor appetite while keeping its financials under wraps, the report said.
The IPO will value Snapchat between $20 billion and $25 billion. This will make Snapchat's IPO the largest since Alibaba's public markets debut in 2014 which valued it at $170.9 billion and Facebook's in 2012 which valued it at $81.2 billion, Reuters reported.
The US technology market for IPOs has yielded uneven returns. Year 2016 saw a 58% fall in proceeds and a 20% decline in offerings compared with last year. This year, 123 US technology companies went public and have raised $7.1 billion.
Last month, Bloomberg reported that Morgan Stanley and Goldman Sachs Group will lead Snapchat's IPO. Besides these, J P Morgan Chase & Co, Deutsche Bank, Allen & Co, Barclays and Credit Suisse Group will also be involved. Morgan Stanley had in September arranged a credit facility for Snap Inc, the parent company of Snapchat).
Snapchat is a photo and video sharing platform that also allows users to watch news videos and avail a chat facility. The company recently changed its name to Snap Inc.
Snap Inc was valued between $18 billion and $20 billion, after its funding round in May when it secured $1.81 billion. The investors in the latest round included General Atlantic, Sequoia Capital, T. Rowe Price and Lone Pine. Fidelity Investment, Kleiner Perkins Caufield & Byers and Yahoo! Inc are investors in the firm from previous rounds.
The technology company's major source of revenue is advertising sales and has reportedly generated more than $350 million in revenues this year.
Snapchat was founded in 2011 by Stanford University students Evan Spiegel, Bobby Murphy, and Reggie Brown. The company had shot to fame after it reportedly refused a $3 billion acquisition offer from Facebook in 2013.
Snapchat has a daily active user-base of around 700 million.
---